Mumbai: Versova-Bandra Sealink Delayed By 3 Years, Only 5 Percent Work Completed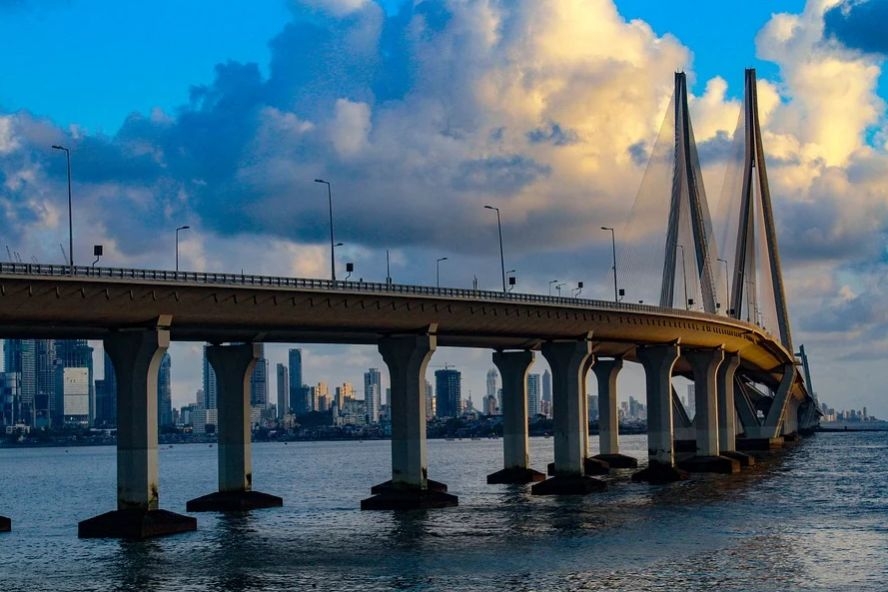 Considered as an important link to connect south and north Mumbai, the Versova-Bandra Sealink (VBSL) project is moving at a snail's pace.
A mere 5 per cent civil work has been completed on the project since it was initiated in 2019 — actual work started only in August 2022.
Part of the Mumbai 'Sea Link' Project, VBSL's deadline has now been revised to December 2026 from its earlier estimated completion time of 2023.
The 'Sea Link' project includes Bandra-Worli Sea Link (BWSL) project (completed and operational), Versova-Bandra Sea Link (VBSL) project (ongoing) and Versova Virar Sea Link (VVSL) as an extension to VBSL project by Maharashtra State Road Development Corporation (MSRDC).
Project Concept
The Versova Bandra Sea Link Project (VBSL) comprises construction of a sea link bridge along the West coast of Mumbai from Bandra (on South side) at Bandra-Worli Sea Link (BWSL) to Versova at Nana Nani Park (on North side).
The length of the sea link is 9.6 km with four dispersal points at Bandra Connector, Carter Road Connector, Juhu Koliwada Connector and Nana Nani Park Connector.
The sea link will have 4+4 lanes on both the sides with tolling facilities. The connectors will have a length of 1.17 km at Bandra, 1.8 km at Carter Road, 2.8 km at Juhu Koliwada and 1.8 km at Nana Nani Park.
VBSL is a marquee project with a length of 17.17 km, which is three times the length of the Bandra-Worli Sea Link of 5.6 km.
Contractor Delays
The state government has appointed the Maharashtra State Road Development Corporation (MSRDC) as the nodal agency for the implementation of the VBSL project.
Initially, Reliance Infra-Astaldi joint venture (JV) was chosen as the contractor for the project.
Later on, new JV partners — Webuild (earlier Astaldi) and APPCO, a Uttar Pradesh-based company — came into the picture after Reliance Infra sold its shares to Astaldi and the MSRDC gave consent for the change of partner.
The Rs 7,000-crore project was expected to be ready by 2023, which has now been revised to December 2026.
A senior MSRDC official said, "Till date, 5 per cent civil work is only completed, and the work by earlier contractors was slow even if we take pandemic and other legal cases into consideration. Now, we have given the date of December 2026 to the newly appointed two contractors for construction of VBSL."
The MSRDC officials added that with the delay in the completion of VBSL, they have not made any analysis on cost escalation for the project yet.
According to the MSRDSC officials, the sea link alignment is likely to be visible only after a year.
"The contractor is currently constructing a temporary bridge so it can be used to transport material and machinery for the work. Moreover, work can be carried out only till the arrival of monsoon next year, as during monsoon, no work can be done in the sea," the official said.