Kerala: India's First RRTS A Big Draw At Urban Mobility Expo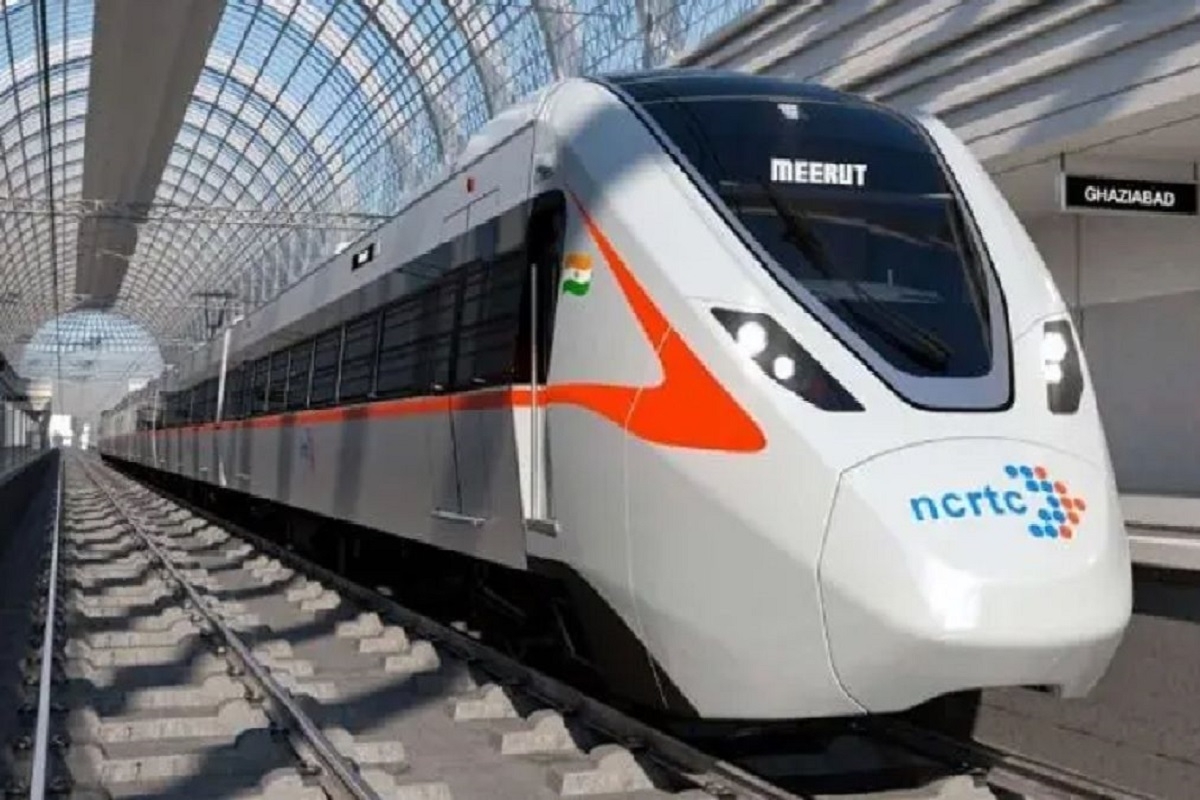 Union Housing and Urban Affairs Minister Hardeep Singh Puri has inaugurated the exhibition booth of NCRTC at the fifteenth Urban Mobility India (UMI) Conference and Expo being organised in Kochi on 4 November.
NCRTC is showcasing India's first Regional Rail at the UMI conference. The theme of this year's exhibition is Azadi@75 Sustainable Atmanirbhar Urban Mobility and RRTS is a true manifestation of this theme.
Being the first semi-high-speed regional rail, it has kept the exhibition abuzz and the RRTS models and the VR setup at the booth are a big draw for people to know more about the project.
Under the Make in India Initiative, the rolling stock of RRTS is not only designed in Hyderabad but also, 100 per cent of these modern train sets are being manufactured indigenously in Savli, Gujarat.
NCRTC Managing Director Vinay Kumar Singh gave a tour of the exhibition booth to the Minister, who congratulated team for their efforts. He also appreciated the pace at which the construction is going on and lauded the fact that despite the challenges posed by pandemic, the project is likely to be complete before its targeted time.
RRTS is also credited for many firsts being achieved for the railways and overall transport sector in the country, be it technology for implementation and operations, construction techniques or commuter-centric amenities.
The exhibition is being organised by MoHUA in collaboration with the government of Kerala from 4 to 6 November.
Managing Directors of Metro Rail Companies, Chief Executives of transport undertakings, Senior officers from central and state governments, policymakers, international industry experts, professionals, academicians, and students will be participating in this three-day event.
Reiterating the commitment to have an efficient and green transportation system in urban areas to achieve the Prime Minister's 'Panch Pran' target, Puri said that the government is committed to the responsibility of achieving these goals.
In his Independence Day address on 15 August 2022, the Prime Minister outlined the roadmap for India at 2047 with the 'Panch Pran' to make nation a developed country.
A developed India by 2047 makes it imperative that urban mobility is a crucial driver towards that goal, especially since nearly 50 per cent of the population will be in urban areas.