Priority Section Of Delhi-Meerut RRTS Looks On Track To Meet March 2023 Target: Here's Why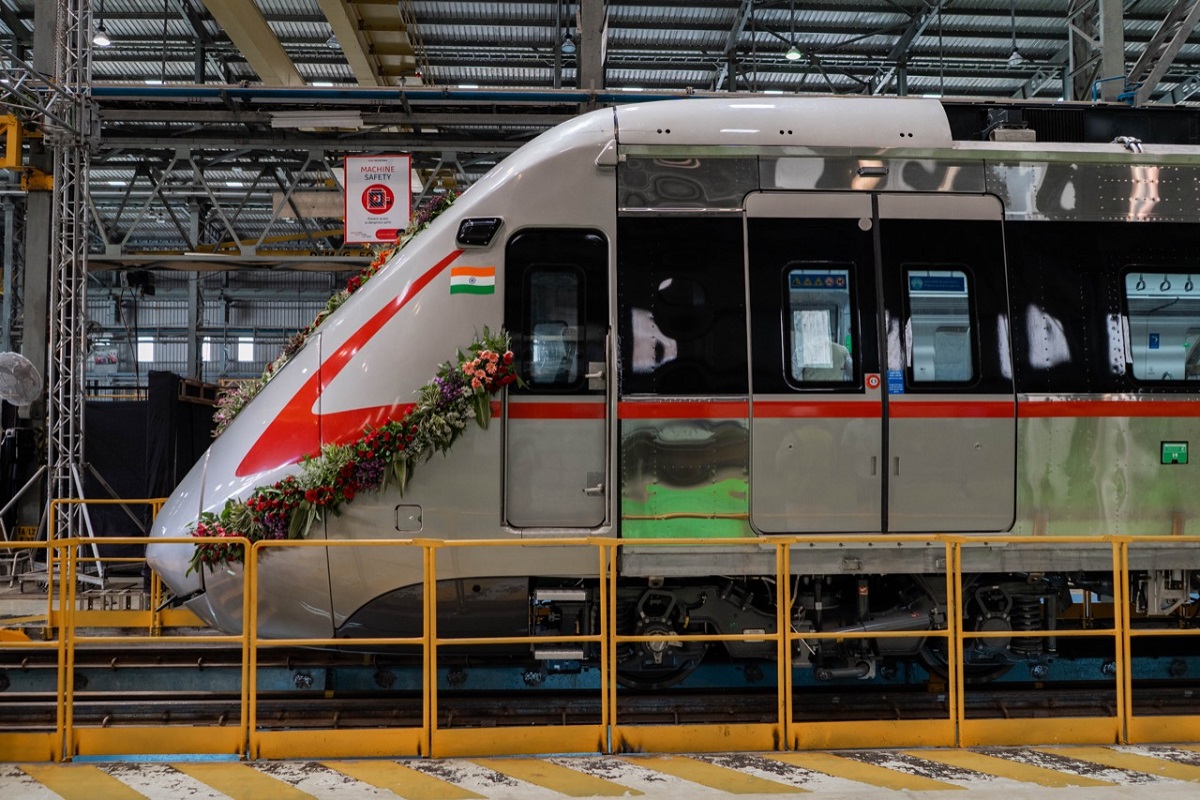 The much-awaited trial runs of the RRTS are in the last leg of its final preparations with NCRTC leaving no stone unturned in its efforts to meet the December target for commencing the crucial task.
Slated to begin the trial run on the priority section shortly, the RRTS trainsets brought from Savli in Gujarat will be running on the viaducts under the watchful eyes of trained NCRTC staff to ensure all vital parameters including signalling, power supply and braking system are in order.
NCRTC began the construction of the project in 2019 and despite the challenges posed by the multiple waves of COVID, it is getting ready to operationalise the 17 km long track in March 2023.  The trial runs are a giant step in that direction.
Three trainsets have already reached Duhai Depot from Savli and more will be delivered in a scheduled manner. At present, various static and dynamic test runs are being carried out on the trainsets in the depot to begin the trial runs.
After successfully completing this test, integrated testing of the train will be carried out, in which rolling stock, signalling and power supply are tested. After successful testing of all these, a pre-operational trial is being carried out.
According to NCRTC, after meeting all these parametres, the trainset becomes operational for the passengers.
NCRTC is implementing India's first RRTS, a semi-high-speed regional rail with no precedents in the country. To make this project feasible and to provide the best quality services to the commuters, it has opted for technologies and practices which are being adopted for the first time in the country.
During the trial runs, these advanced technologies and various components of the RRTS like rolling stock, ETCS-2 signalling over LTE network, ballastless tracks and Over-Head Equipment will be tested out independently and in synergy to ensure their functioning and compatibility.
ETCS-2,  an advanced European signalling system, is an accident prevention measure, which is being installed for the first time in the country.
After every aspect is tested, its safety is ensured and deemed suitable for operationalising, only then will the RRTS be made open to the public, NCRTC maintains.
Apart from this, the construction of the stations in  the 17-km-long priority section is also gaining pace. The priority section has five stations – Sahibabad, Ghaziabad, Guldhar, Duhai and Duhai Depot.