Tenders Floated For Mumbai's Third Sea Link; To Come Up Between Nariman Point And Colaba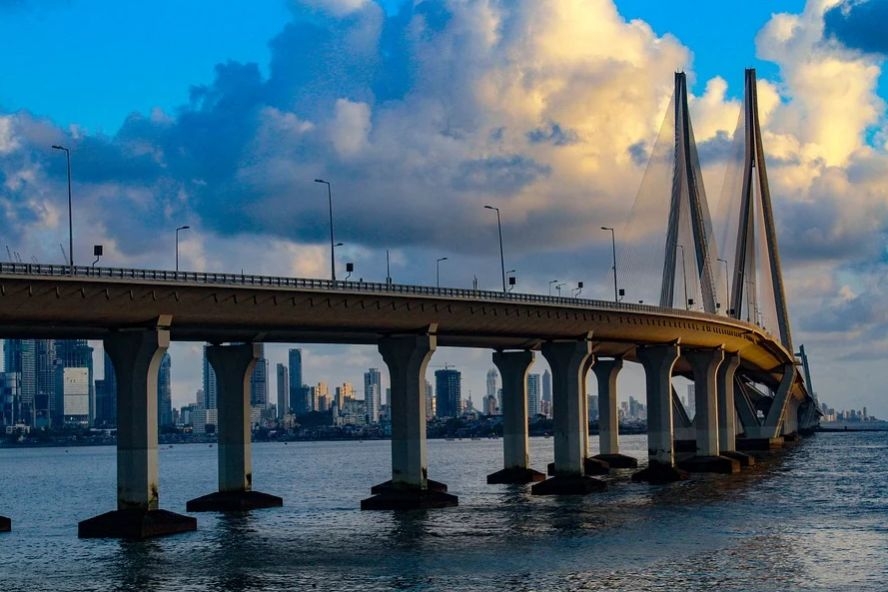 To link Nariman Point with both Cuffe Parade and Colaba, the Mumbai Metropolitan Region Development Authority (MMRDA) has issued tenders for the construction of a double-arm sea-link, reports Economic Times.
At the southern tip of Mumbai, this will be Mumbai's third sea link after the Bandra-Worli and SewriNhava Sheva bridges.
To relieve traffic congestion in Mumbai's southern business district, the 2008 Comprehensive Transport Study (CTS) proposed a Cuffe Parade-Nariman Point bridge.
MMRDA has begun work on connecting the Colaba-Cuffe Parade to the sea link, which will begin at Marine Drive.
Geographically, Colaba and Nariman Point are only a little more than a kilometre apart, but using the city's road network requires going about five kilometres, which can take over 20 minutes during rush hour.
Residents of Colaba and Cuffe Parade will benefit from easier access to the Coastal Road via Nariman Point.
The projected sea link will build a ring road around Mumbai when combined with already completed, continuing, and planned developments.
A series of component links will be built from the south in a counterclockwise direction: Cuffe Parade-Nariman Point Link, Eastern Freeway, Mumbai TransHarbour Link, Sewri-Worli connector, and Bandra-Worli Sea Link.
The route will be along the coast, with specifics to be determined.DN Road, Nariman Point, Hutatma Chowk, and Colaba Causeway are the areas planned to be decongested.
Alignment can be elevated or subsurface. NCPA at Nariman Point and a spot near Cuffe Parade-Colaba fire station are the proposed end points.
Fishermen will not be affected by the 2026 deadline, according to MMRDA.
There are obstacles to the project. Security clearance may be difficult to get because the link will pass through a high security zone through naval and coast guard areas. Environmental clearance may be difficult to get because some reclamation may be required.
As part of the Mumbai Urban Transport Project (MUTP), MMRDA appointed LEA International Limited, Canada in a joint venture with LEA Associates South Asia Pvt. Ltd. India as a consultant to conduct a Comprehensive Transport Study and Business Plan to improve traffic and transportation facilities in the Mumbai Metropolitan Region (MMR).