Madurai Metro Rail Project Moves Forward: DPR Tender Awarded For Rs 1.35 Crore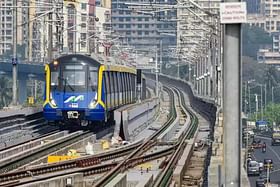 https://gumlet.assettype.com/swarajya/2023-03/76527821-5e79-4261-b772-59ed7fcaf150/metro_pti.jpg
Aarvee Associates has won the tender for creating the Detailed Project Report (DPR) for the Madurai metro rail project, at a cost of Rs 1.35 crore.
This report is expected to be ready by June and will be sent for approval to the Union government. Officials from Chennai Metro Rail Limited have said that the DPR will reveal the precise number of stations and their locations for this much-anticipated urban mode of transport.
In the state budget last week, Tamil Nadu allocated Rs 8,500 crore for the first phase of the Madurai metro spanning from Thirumangalam to Othakadai over 31km.
Aarvee Associates won the tender on Sunday, beating the other three companies that submitted bids for the DPR.
The DPR will contain the traffic study, cost break-up, implementation strategy, and economic impact of the project.
Final approval from the central government will only be granted after all required clearances are obtained from the state and the government's own ministries. Officials added that an external agency or international bank would be contacted to secure funding.
The Detailed Feasibility Report proposes 20 stations, including Tirumangalam, Thoppur, and Madurai Railway Junction to name a few. Other stations are Vasantha Nagar, K. Pudur, and Othakadai.