Hyderabad Airport Metro: Peg Marking Completed, Soil Testing Commences Along 31-Km-Long Corridor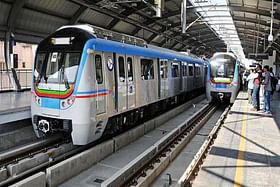 https://gumlet.assettype.com/swarajya/2023-03/c620b536-f8d4-4356-a941-832c59ebcbe6/HY29METRORAILU__1_.jpg
After fixing the alignment and completion of peg marking, soil testing has been commenced for determining the soil bearing capacity of Airport Metro in Hyderabad.
The soil testing will be done for about two months for 100 metro pillar locations starting from IKEA junction and going up to Shamshabad International Airport, informed Hyderabad Airport Metro Ltd (HAML) managing director N V S Reddy.
The process involves collecting borehole soil samples up to a depth of about 40 feet from road surface at each location. Soil bearing capacity will be determined through both, in-situ tests and lab tests of the soil samples, Reddy said.
The detailed soil investigation is a necessary exercise to ascertain the type of foundation, that is, open foundation or pile foundation, required depth of the foundation and allowable bearing pressure among others.
Further, these results will also guide the prospective bidders to assess their rates for taking up construction.
The soil testing exercise is expected to be completed in two months and the exercise will run parallelly to the tender preparation and other pre-construction activities.
The MD said necessary precautions including proper barricading of the soil investigation locations, information about the presence of underground utilities, traffic management etc., are being coordinated with the respective departments and the traffic police so as not inconvenience the commuters en route.
Connecting Airport With IT Hub
The airport corridor will connect Mindspace junction near Raidurg Metro station and the city's international airport located at Shamshabad after traversing along the Outer Ring Road (ORR) of the city.
Estimated to cost Rs 6,250 crore, the project is fully funded by the state government.
The foundation stone for the project was laid by Telangana Chief Minister K Chandrasekhar Rao on 9 December last year.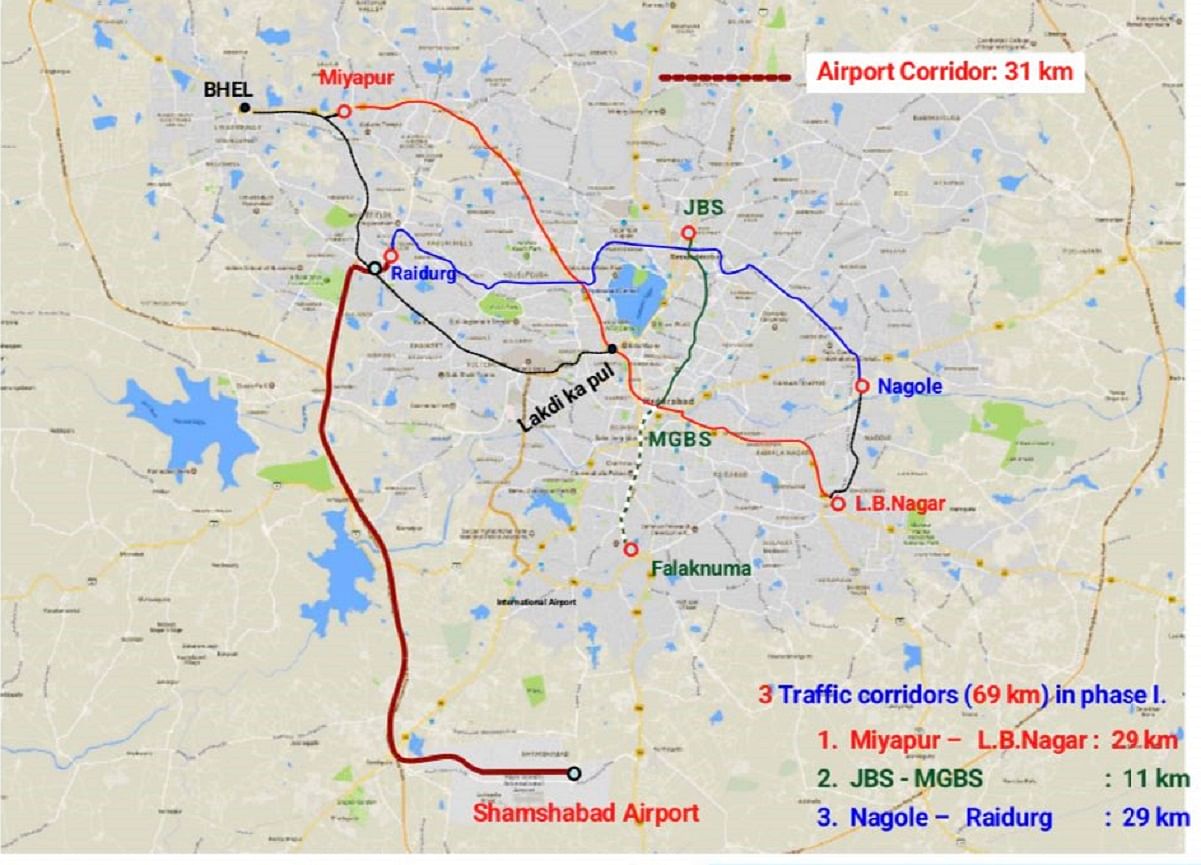 The metro is expected to take just 20 minutes to connect the airport to the main city.
Biodiversity junction, Nanakramguda, Narsingi, TS Police Academy, Rajendranagar, Shamshabad, Airport Cargo station and terminal are expected to be a few of the stations.
The project also called 'Airport Express Metro Corridor' would essentially be elevated but 2.5 km of the total stretch will be underground.