In A First In India, Chhattisgarh's Gevra Coal Mine Records 50 Million Tonne Production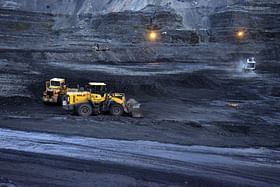 Gevra Mega project in Chhattisgarh recently became the first mine in the country to achieve 50 Million Tonne (MT) of coal production annually.
The feat is quite remarkable, considering the fact that no Indian mine, until now, has produced more than 50 million tonne of coal in a year.
The Centre is now working to expand its capacity to achieve 70 million tonne output annually which would make it the largest coal-producing mine in Asia.
Sangatta Mine in East Kalimantan, Indonesia, is currently the largest coal-producing mine in the Asia-Pacific – the mine produced approximately 51.4 million metric tonne per annum (mmtpa) of Run-of-Mine (ROM) in 2021.
Gevra is an existing mega opencast mine (OCM) in Korba coalfields and is flanked by another two mega opencast mines- Kusmunda OCM in East and Dipka OCM in West.
The mine is under the administrative control of the South Eastern Coalfields (SECL).
South Eastern Coalfields Limited is one of the largest coal-producing subsidiaries of Coal India Limited (CIL) and is the single largest coal producing company of India, with 142.52 MT of coal production in FY 2021-22.
Coal India's record production has been bright spot in efforts to end India's worst power crisis in more than six years, as a heatwave has driven up demand for power and forced the government to reverse a policy on cutting coal imports.
Coal India, which accounts for 80 per cent of India's domestic output, aims to hit annual output of 1 billion tonnes from CIL mines by 2025.
It is noted that CIL and its subsidiaries produced 622.63 MT during the year 2021-22 and 703.21 MT for the year 2022-23, registering a growth of 12.94 per cent. It is expected that CIL will achieve the target of 780 MT coal production for the year 2023-24.