India's Lithium Treasure Trove Expands: Rajasthan's Reserves Surpass J&K's Find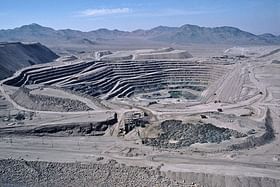 After Jammu and Kashmir's Reasi, lithium reserves have now been found in Degana municipality of Rajasthan's Nagaur district.
The discovery of Lithium reserves in Nagaur has been confirmed by Rajasthan government officials and the Geological Survey of India, reports Times of India.
Earlier in February this year, the Central government had announced that lithium reserves have been found for the first time in the country in Jammu and Kashmir.
The 5.9 million tonne lithium inferred resources have been established in Salal-Haimana area of Reasi District of Jammu and Kashmir by the Geological Survey of India (GSI) during preliminary exploration (G3) stage.
The newly discovered reserves of lithium in Rajasthan are said to have a capacity surpassing the estimated 5.9 million tonnes of the metal found in J&K.
According to the ToI report, the lithium reserves found in Rajasthan can meet 80 per cent of India's total demand, thereby substantially reducing the country's reliance on China.
Lithium is a non-ferrous metal that is used to make rechargeable batteries for smartphones, laptops and electric vehicles.
At present, India heavily relies on foreign imports, specifically from China, for its lithium requirements.
In the year 2020-21 alone, India imported lithium worth Rs 6,000 crore, of which China supplied Rs 3,500 crore worth of the metal.
India is likely to have 13.92 lakh EVs on the road by 2030.
The discovery of the lithium reserves is a positive development for India as it offers an alternative to ores currently being mined.
Lithium-ion batteries for EVs can be recycled indefinitely since the extracted lithium is reused continuously in new battery packs.
By 2027-28, the world will produce 3,000 GWH batteries, according to estimates about the global ecosystem.
India's new lithium reserves can make it a significant player in the worldwide supply chain.