Average Power Availability Gone Up To 22.5 Hours In Rural, 23.5 Hours In Urban Areas: Govt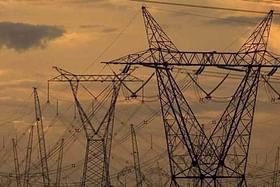 https://gumlet.assettype.com/swarajya/2022-02/b3d839af-a141-42a1-afe5-44116a7e1a50/power_cut.jpg
The government on Tuesday (7 February) informed the Parliament due to the various measures taken by it, the power availability in the country on an average has gone up to 22.5 hours in rural areas and 23.5 hours in urban areas.
In a written repy to a question in the Rajya Sabha, Union Power Minister R K Singh said that the Indian power system met a record power demand of 211.6 GW in June 2022.
He added that during the current year 2023, the power demand is expected to be around 225 GW during summer.
The minister said that the government has taken various steps to meet the peak demand of power, including addition of 175 GW of power generation capacity, 1.73 lakh circuit km of transmission lines and 6,21,176 MVA of transporation from 2014 till 31 December 2022.
Further, under Deen Dayal Upadhyaya Gram Jyoti Yojana (DDUGJY), Saubhagya and IPDS schemes, the distribution system has been strengthened at a cost of Rs 2.02 Lakh crore – adding 2,927 new substations, upgrading 3,964 substations and adding 8.48 lakh ckt km of hight tension and low tension lines etc., during the aforemention period.
The other measures include the addition of 175 GW of power generation capacity, improvement of the distribution system with a cost of Rs 2.02 Lakh crore, allowing 100 per cent FDI for power projects, promoting renewable energy development, launching the RDSS scheme to improve the quality and reliability of power supply, and waiving ISTS charges for renewable energy transmission.
Additionally, the government has ensured the availability of generation capacity by coordinating with the coal and railway ministries, asking generators to import coal, maximising coal production from captive coal blocks, and arranging additional gas supply during high demand months.
On 29 December, the Electricity Amendment Rules, 2022 were notified, which mandate preparation of resource adequacy plan so as to successfully meet the power demand of the consumers, according to the minister.
"These measures have contributed to the present status wherein power availability has gone upto 22.5 hrs, on an average, in rural areas and 23.5 hrs in urban areas," the minister said.