Centre Gives In-Principle Nod To Pune-Nashik Semi High-Speed Rail, 235-km Project Will Shrink Travel Time To Two Hours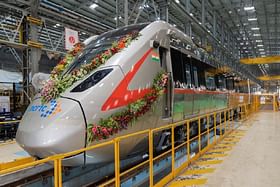 https://gumlet.assettype.com/swarajya/2022-05/bad4ea1f-49d7-454f-ae23-e58335462ac7/delhi_meerut_rrts_train.jpg
The Ministry of Railways has accorded "in-principle approval" for the Pune-Nashik semi high-speed rail project that was in the pipeline since 2020.
Maharashtra Deputy Chief Minister Devendra Fadnavis made the announcement in New Delhi on Sunday after a meeting with Railway Minister Ashwini Vaishnaw.
"I thank the Railway Minister for granting in-principle approval to the Pune-Nashik high-speed railway project," Fadnavis said.
A joint team of the state government and the Railways Ministry will prepare a technical appraisal of the project and then submit it for the approval by the Union Cabinet.
The semi high-speed rail link between Pune and Nashik will boost development of both the cities and provide seamless connectivity to the industrial zones of Pune and Nashik such as Alandi, Chakan, Khed, Manchar, Narayangaon, Sinnar and Satpur.
The Project
Mumbai, Pune and Nashik are together referred as golden triangle of Maharashtra where pace of socioeconomic development is very fast. At present, there is no direct link between these important cities of Maharashtra.
As per the proposal prepared by Maharashtra Railway Infrastructure Development Corporation (MRIDC), the 235.15-km rail line will pass through three main districts of Maharashtra, ie, Pune, Ahmednagar and Nashik.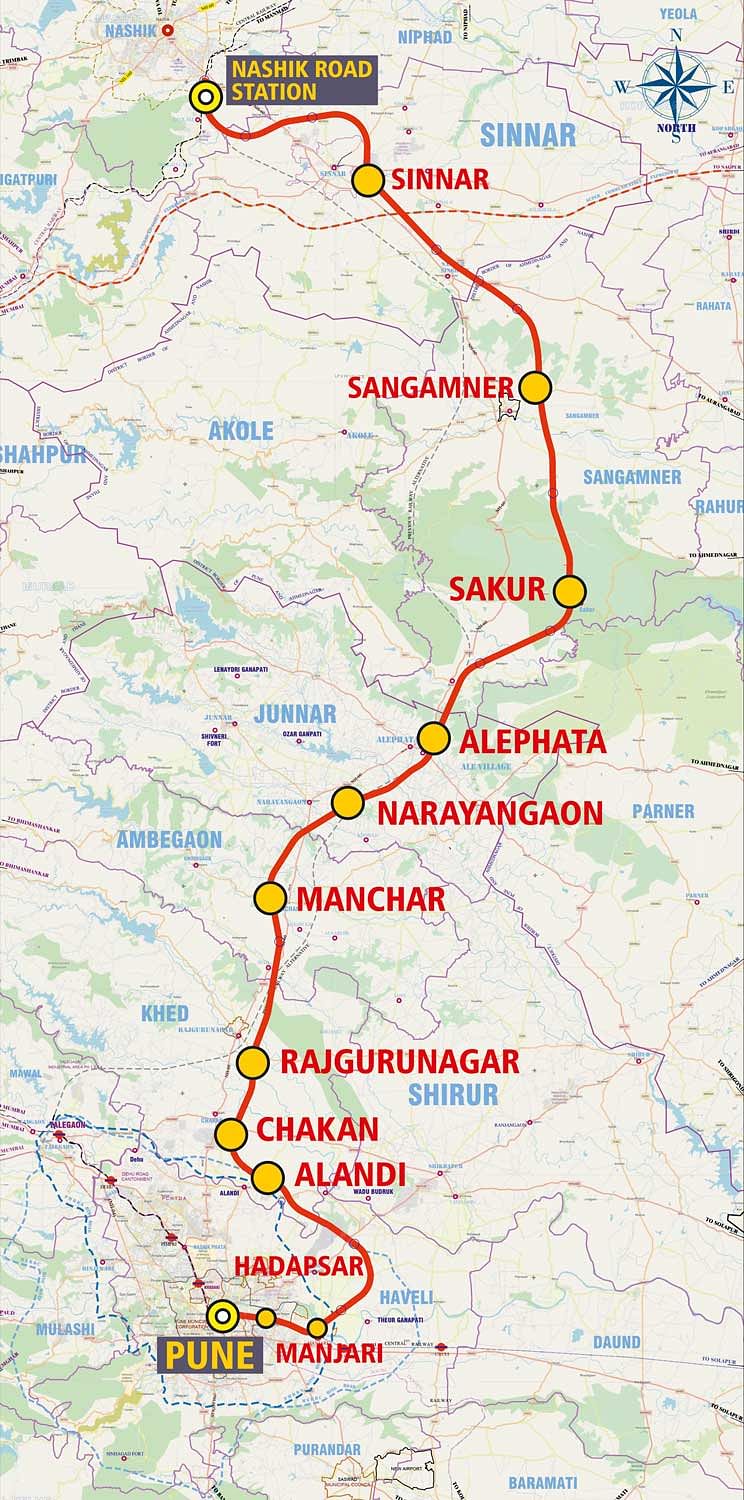 The train will stop at 24 stations — eight major and 16 small ones. At a speed of 200 kph, the distance between Pune and Nashik is expected to be covered in around two hours.
Shirur MP and Nationalist Congress Party (NCP) leader Amol Kolhe, who had recently raised the issue of the Pune-Nashik semi high-speed rail with the state government while welcoming the approval sought clarity on the specification of the railway line.
"It must happen on broad gauge. It is not clear if the in-principle approval is for the existing proposal or if there are some changes. This point is important because only if the project is carried out on broad gauge will it benefit the farmers and industries in this region," he said.