Land Acquisition Process Likely To Begin Next Month For 170-Km-Long Pune Ring Road Project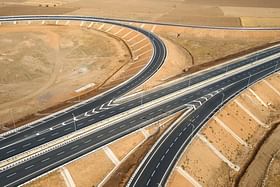 https://gumlet.assettype.com/swarajya/2022-07/8075d019-e5c8-4a8c-ade5-034079d856de/296_km_long_Bundelkhand_expressway.jpg
Snapshot
MSRDC plans to complete the Pune Ring Road project by December 2025. 
The Maharashtra State Road Development Corporation (MSRDC) has received a demand for Rs3,500 crore from the district land acquisition authorities in order to start the land acquisition process for the western section of the proposed 170 km Pune Ring road.
The 170 km long Pune ring road would enable vehicles from different parts of the state to pass through the city without entering its arterial roads.
The proposed ring road is expected to relieve traffic congestion in Pune and Pimpri-Chinchwad.
It will be a six-lane express highway (with expandable provisions) with a vehicle speed limit of 120 kilometres per hour.
The estimated construction cost (without including the land acquisition cost) is approximately Rs 17,412 crore. The total cost of land acquisition is expected to be Rs 10,520 crore.
Maharashtra state government has given in-principle approval for Rs 3,500 crore from the Housing and Urban Development Corporation (HUDCO) for land acquisition in Pune ring road project in December.
The compensation sum has been fixed for 32 villages spread across four talukas. If funding is approved, the procedure may start the following month.
"The rates were finalised for 316.8 hectares in these 32 villages in four talukas of Haveli, Bhor, Mulshi,Maval and Khed. This is part of the western phase and we hope to finalise the compensation rates for the remaining villages, too. We hope to start the process of taking consent and acquiring the land once we receive the compensation amount," said a senior land acquisition officer from the Pune district administration, reports Economic Times.
Upon receiving the funds from the MSRDC, the procedure will likely start on February 15 and be completed by the end of March,  added land acquisition officer.
MSRDC plans to complete the Pune Ring Road project by December 2025.
Alignment of Pune Ring Road
The project is divided in three packages i.e, Eastern Alignment (Part-1), Eastern Alignment (Part-2) and Western Alignment.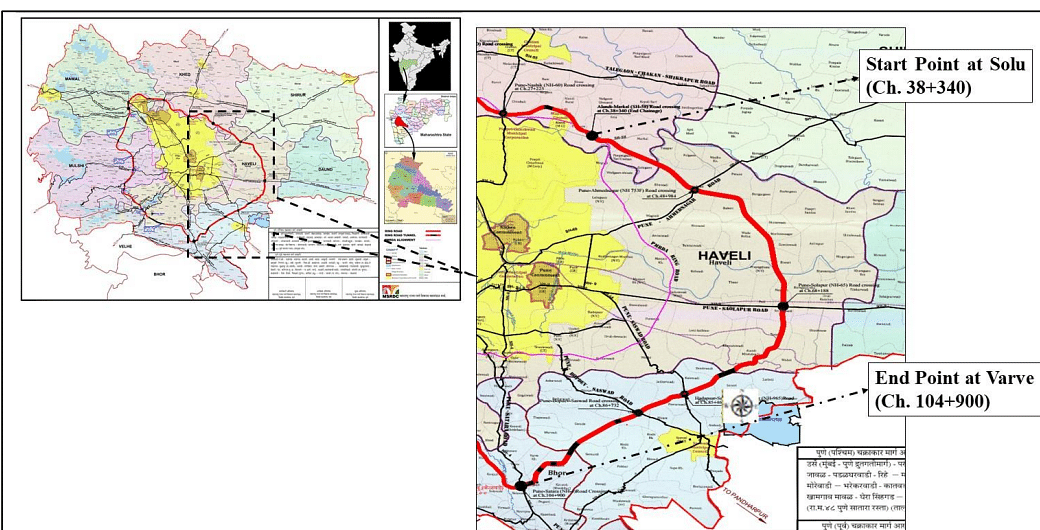 About 38.3 km long Eastern Alignment (Part-1) starts from Urse and ends at Solu. 66.5 km long Eastern Alignment (Part-2) starts from Solu and ends at Varve (Kelawade) near Satara highway.
The 68.8 km long Western Alignment starts from Urse Village and ends at Varve (Kelwade) on Satara road Via Parandwadi, Paud road, Mula road, Mutha road.