Maharashtra Budget 2023: Six Key Infra Projects That Are In The Spotlight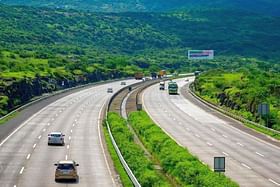 https://gumlet.assettype.com/swarajya/2022-10/c3d9bc1c-c7cb-4679-87e0-ad8dc2099672/samruddhi_highway_202202773730.jpg
The government has presented a massive Rs 547,450 crore budget based on five major development goals, 'Panchamrut', of which infrastructure is the third amrut.
Maharashtra budget on Thursday allocated Rs 53,058.55 crore for the development of infrastructure with substantial capital investment.
The Eknath Shinde-Devendra Fadnavis government presented its first budget, a massive Rs 547,450 crore for the fiscal year 2023-24, based on five major development goals, 'panchamrut', of which infrastructure is the third amrut.
Let's take a look at major announcements related to road sector made in the budget.
Samruddhi Mahamarg
The budget announced that Samruddhi highway will be expanded and a four-lane highway will be constructed from Sindkhedaraja node to Shegaon.
While Sindkhedraja is the birthplace of Chhatrapati Shivaji Maharaj's mother Jijabai, Shegaon is known for Gajanan Maharaj Sansthan.
Officially known as Hindu Hruday Samrat Balasaheb Thackeray Maharashtra Samruddhi Mahamarg, the 701-km-long expressway connects Mumbai and Nagpur.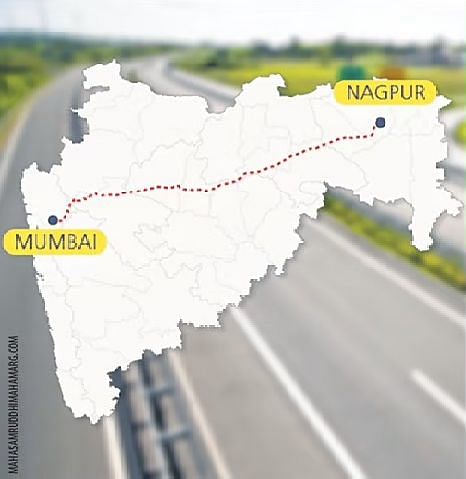 Upto January 2023, about 90 per cent of work was completed on the eight-lane expressway. Out of this, the 520 km long Nagpur-Shirdi stretch of Samruddhi Mahamarg was inaugurated by Prime Minister Narendra Modi in December.
Over 10 lakh vehicles have used the highway by February 2023, said the budget document.
Nagpur-Goa Maharashtra Shaktipeeth Highway
The 760 km Nagpur-Goa Expressway will run from Pawanar in Wardha district to Patradevi in Sindhudurg district, connecting four shaktipeethas — Mahur, Tuljapur, Kolhapur and Ambejogai.
The budget stated that technical and financial feasibility report of the expressway is currently being prepared and will entail an estimated expenditure of Rs 86,300 crore.
This highway passing through six districts namely Hingoli, Nanded, Parbhani, Beed, Latur and Dharashiv will give strong support to the economy of Marathwada.
It will also boost the development of Wardha, Yavatmal, Solapur, Sangli, Kolhapur and Sindhudurg districts.
Also called Maharashtra Shaktipeeth Highway, the greenfield expressway will also connect two Jyotirlingas — Aundha Nagnath in Hingoli district and Parli Vaijnath, Takht Sachkhand Shrihajur Sahib Gurdwara at Nanded and Maharashtra's reigning deity Vitthal Rukhmai at Pandharpur.
Mumbai-Pune Expressway Missing Link
The budget has made a provision of Rs 6,695 crore for the construction of the missing link between Khopoli and Khandala on the Mumbai-Pune Expressway.
The road will connect Khalapur Toll Booth point with Kusgaon, bypassing the expressway's entire ghat (hill) section.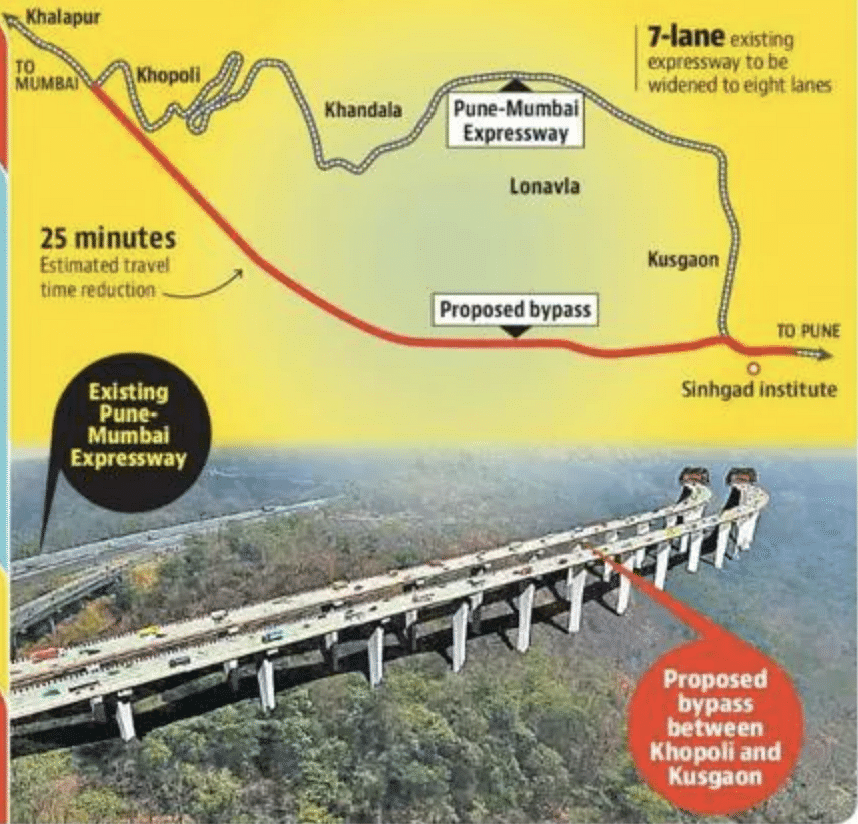 The "missing link" project on the Mumbai-Pune Expressway has attained 60 per cent progress and is targeted to be ready by December 2023.
Once open to traffic, the missing link will prevent bottlenecks at Khandala, providing for a seamless travelling experience. The project is proposed to make the expressway a "zero-fatality corridor".
Pune Ring Road
The state government has assured adequate funds for acquiring land for the proposed 172km ring road.
The work of Pune Ring Road has been undertaken at a cost of Rs 27,000 crore in order to reduce the traffic congestion in Pune city. In the budget for FY 2022-23, Rs 1,000 crore was allotted to it.
A total of Rs 10,000 crore is required for the project's land acquisition. The Maharashtra State Road Development Corporation (MSRDC) had demanded Rs 2,000 crore from the state government ahead of the budget.
The ring road project has been divided into the eastern and the western zones.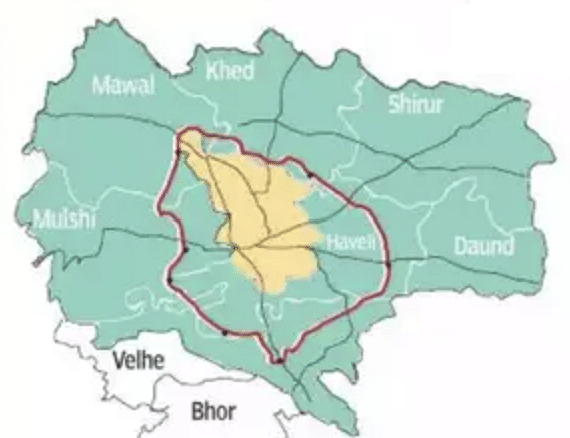 The eastern zone of the ring road would pass through Mawal and Kelawade. The western zone of the ring road would be via Bhor, Haveli and Mulshi talukas of the district.
The land acquisition process for the western phase has commenced. The same for the eastern phase would commence in July-August after the funds were received, said an MSRDC official.
Virar-Alibaug Multi-Modal Corridor
The 126 km long multi-modal corridor from Navghar in Virar to Chirner in Uran is an important route connecting several national highways, Navi Mumbai International Airport, Jawaharlal Nehru Port Trust (JNPT), Mumbai Trans-Harbour Link (MTHL), Delhi-Mumbai dedicated freight corridor and Revas Port.
The corridor includes rapid bus transit, metro rail, water supply lines, gas lines and sewage lines and will be developed in two phases, 79 km Phase 1 from Navghar to Chirner near JNPT and 47 km Phase 2 from Chirner to Alibaug.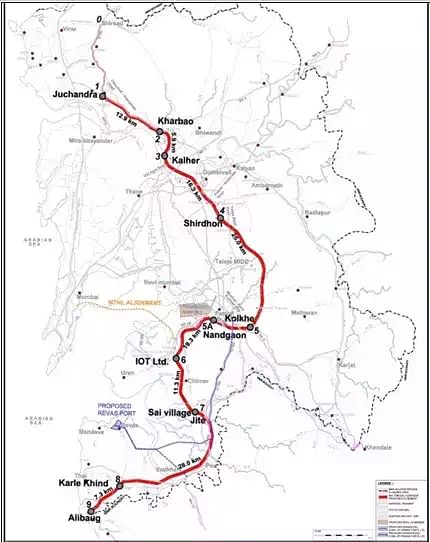 The multi-modal corridor will be a crucial step towards development, strengthening and creating job opportunities in seven growth centres in MMR such as Virar, Bhiwandi, Kalyan, Dombivali, Panvel, Taloja and Uran.
This corridor will carry all the traffic from JNPT towards Navi Mumbai and Thane outside the city and will help reduce traffic congestion within the city. The travel time between Virar to Alibaug required today will also be reduced by 50 per cent.
To be built at an estimated cost of Rs 40,000 crore, the project is expected to be finished by 2026.
The feasibility report for both phases has been completed and the process for preparing a detailed project report (DPR) is currently underway, noted the budget.
Revas Coastal Highway
The work of the coastal highway from Revas in Raigad district to Reddi in Sindhudurg district is currently underway.
The Revas-Reddi Coastal Highway, named as Maharashtra State Highway 4 (MSH-4) is being built at an estimated cost of Rs 9,573 crore.
Integrated Traffic Management System
The budget has announced the implementation of Integrated Traffic Management System (ITMS) on nine highways, namely, Mumbai-Kolhapur, Thane-Dhule, Nashik-Pune, Solapur-Beed, Nagpur-Chandrapur, Nagpur- Amravati, Ghodbandar-Achad, Ahmednagar-Pune and Akola-Washim.
ITMS project aims to achieve traffic efficiency by minimising traffic problems and include systems such as Adaptive Traffic Control System (ATCS), Automatic Number Plate Recognition (ANPR) System, Red Light Violation Detection (RLVD) System and Speed Violation and Detection.
The system is currently under implementation on Mumbai-Pune Expressway and Samruddhi Highway.
Deadlines
These marquee projects are being executed by the Maharashtra State Road Development Corporation (MSRDC) mainly through private participation.
Below is the status of all ongoing projects in the state which is being executed by MSRDC.