Second In A Row: Tata Steel Transports 960 MT Steel Across Northeast Using Inland Waterways, A Major Step Towards Decarbonising Logistics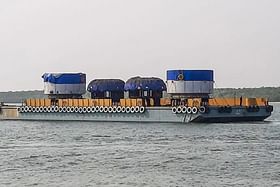 https://gumlet.assettype.com/swarajya/2023-02/1d04a1e9-4387-49e7-af3e-8ea442671f67/tststststststst__1_.jpg
Tata Steel has successfully completed the first multi-modal shipment of 960 tonnes of steel TMT bars from Haldia port in West Bengal to Agartala in Tripura via the Indo-Bangladesh Protocol (IBP) route.
The entire transportation from being flagged off to receiving material at distributor's warehouse was completed in 17 days, it said.
The barge 'MV Bulker' containing the consignment was launched from the Haldia port on 8 January this year and the first leg of the journey was through the inland waterways using IBP route to the transfer point at Ashuganj port in Bangladesh.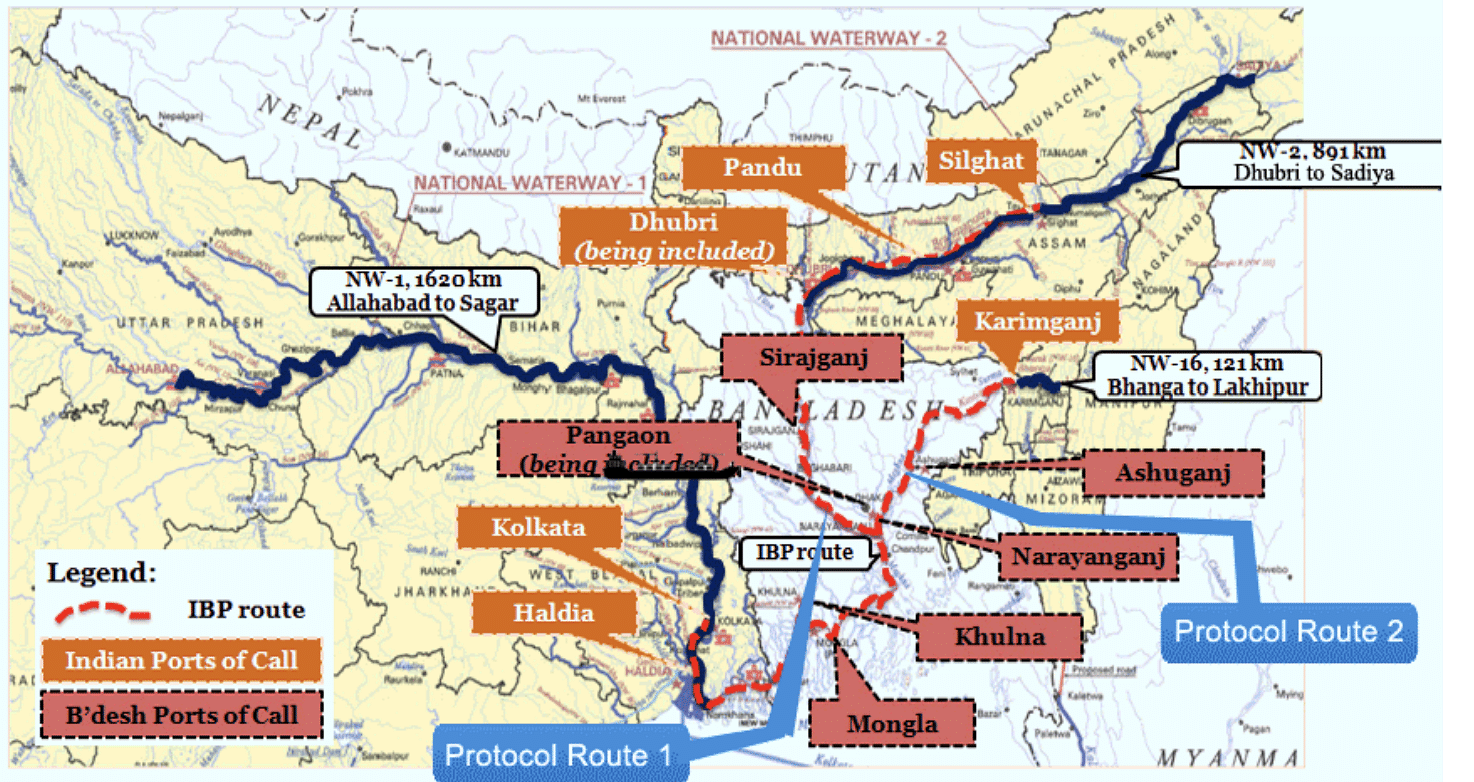 The bars were then unloaded, and the second leg transportation via road to a Land Port Authority of India warehouse at Agartala, at the India-Bangladesh border was carried out. In the third and final leg of the journey, trucks were used to transship goods from this warehouse to the distributor's warehouse in Agartala.
Earlier in 2022, Tata Steel became the first in the Indian steel sector to move products using inland waterways when it shipped 1,800 tonnes of finished steel products from Haldia Port in West Bengal to Pandu Port in Assam using the IBP route via the Brahmaputra river.
Significance
The use of inland waterways through IBP route has many strategic and economical vantage points. These include:
The route exemplifies efficient utilisation of the river-sea combination as a mode of transport and multimodal movement, and thus can be effectively recreated.
The endeavour will also help Tata Steel lower its 'Scope 3' carbon footprint and will contribute to decarbonising the steel sector.
The IBP route will lessen the amount of material moved through chicken neck, hence reducing the overall distance and reliance on rail and road, as well as aid in the decarbonisation of the logistics sector.
The IBP route will also help in serving the growing northeast market better. This route can also be explored for serving other locations en-route this waterway, to deliver steel in smaller lots and in better condition for the benefit of customers in the region.