Chennai Metro Phase II: Construction Of Twin Tunnels Under Marina Beach Likely To Start In Mid 2023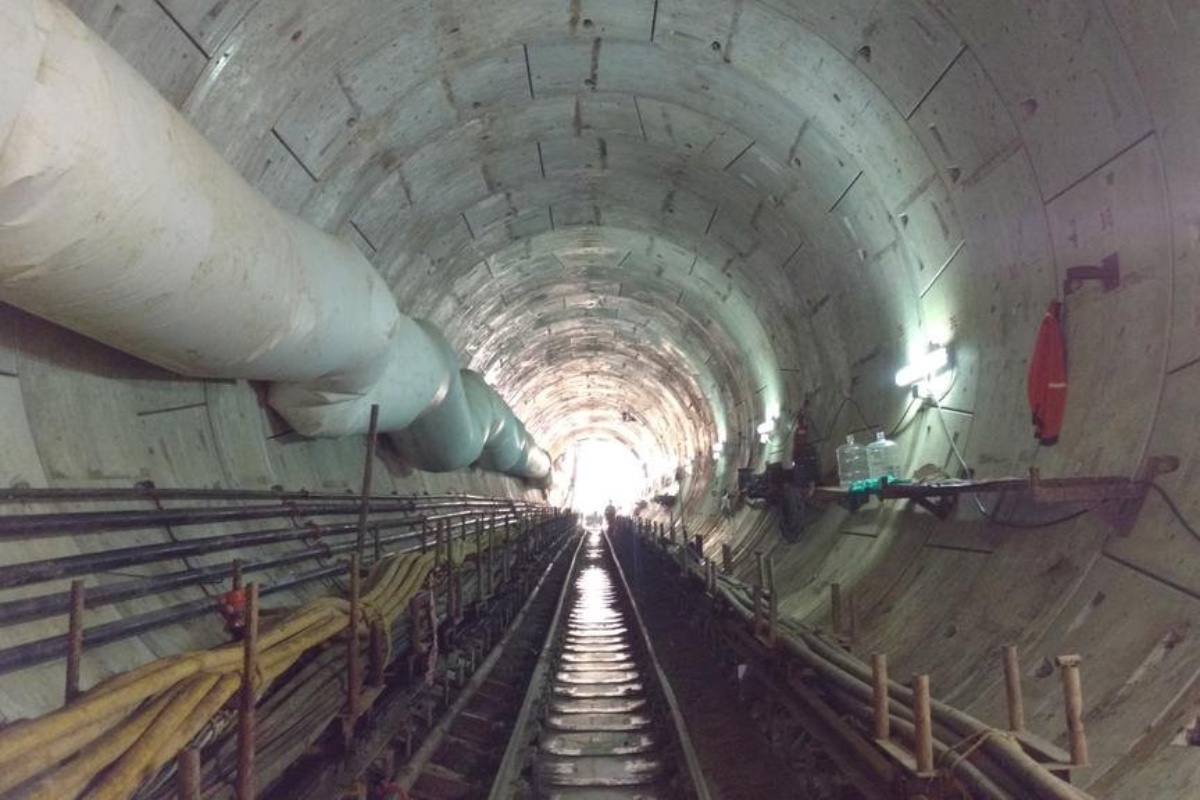 Snapshot
The estimated cost of the Phase II project is‌‌ Rs 63,246 crore. Construction is expected to be completed by the end of 2026.
The Chennai Metro Rail Limited (CMRL) conducted the factory acceptance test for the first tunnel boring machine (TBM) in Corridor 4 for Chennai metro phase II project.
CMRL is constructing an eight-kilometer underground stretch from the lighthouse metro to the Kodambakkam flyover on the 26.1km corridor 4 of the phase-2 project.
This corridor's underground portion is split into two packages (UG-01 and UG-02), each of which contains four kilometres of twin tunnels.
The two TBMs are likely to be used in the Construction of twin-tunnels under Marina Beach.
Four Tunnel Boring Machines (TBM) have been designed to complete the approximately 16 km of tunnelling, taking into consideration both Upline and Downline tunnels.
The factory acceptance test of the first tunnel boring machine was successfully completed at the HK facility in Thiruvallur District.
The TBMs, manufactured by the German company M/s Herrenknecht, will be used by CMRL's contractor M/s ITD Cementation India Limited.
The name of this 1st Tunnel Boring Machine is S1073B which is a 6.670 M bore diameter and 110 m long Earth Pressure Balance Machine.
The total weight of this machine is approximately 700 MT which will now be dismantled in parts, packed and transported to its destination at Light House Station, Marina Beach, according to CMRL press release.
The TBM launching Shaft is being built at Light House Station and is planned to be ready in May 2023.
The TBM will be launched in the corridor-4's Downline and will mine at a maximum depth of 29 m below ground beginning at Light House, Kutchery Road, Thirumaylai, Alwarpet, Bharatidasan, and finally arriving at Boat Club in May 2025.
Chennai Metro Phase II Project
The expansion of Metro Phase II is planned with a network length of 118.9 km with 128 stations. It consists of three corridors, namely Corridor-3 from Sholinganallur to SIPCOT (45.8 km), Corridor-4 from Lighthouse to Poonamalle Bypass (26.1 km), Corridor-5 from CMBT to Sholinganallur (47 km).
The estimated cost of the Phase II project is‌‌ Rs 63,246 crore. Construction is expected to be completed by the end of 2026.
Funding for a portion of Chennai Metro Rail in Phase II (i.e. 52.01 Km, i.e. Madhavaram Sholinganallur of Corridor 3 and Madhavaram CMBT of Corridor 5) has been tied up with JICA as State Sector Project.
The Department of Economic Affairs' (DEA) Screening Committee has given preliminary approval for funding the entirety of Corridor-4.
For the remaining portions of Corridors 3 and 5, funding has been requested from multilateral banks including the Asian Development Bank (ADB), Asian Infrastructure Investment Bank (AIIB), and New Development Bank (NDB).