In Pictures: Jaipur Railway Station To Get Rs 717 Crore Facelift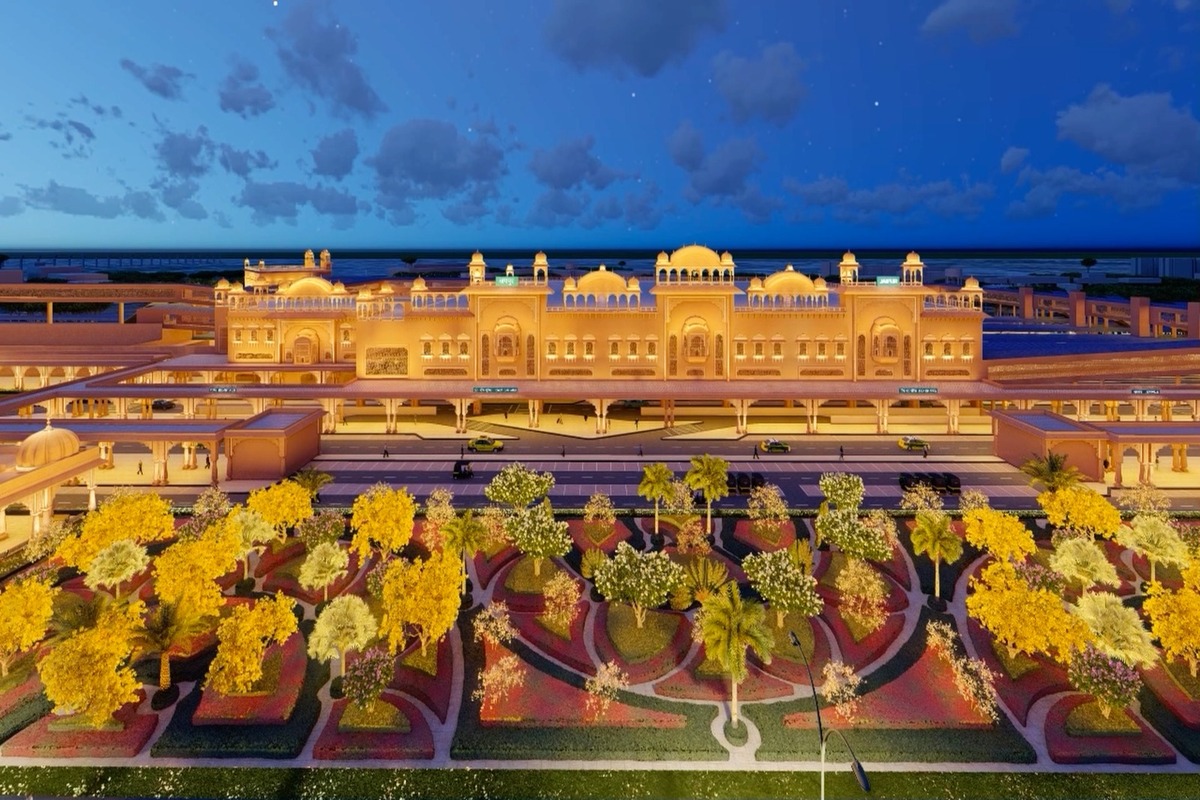 Rajasthan's Jaipur Railway Station will be modernised at a cost of Rs 717 crore, according to Union Minister of Railways Ashwini Vaishnaw, who announced this on Saturday (11 February).
According to the official, tenders for the work have already been issued.
Jaipur has the distinction of being India's first planned city and is entry point to many tourist attractions.
Under the Amrit Bharat Station Scheme, the Indian Railways has designated 1,275 stations around the country that would be modernised.
Vaishnaw also said that Jaipur will get its first Vande Bharat train soon, reports Financial Express.
Amrit Bharat Station Scheme
The Ministry of Railways, as part of its station redevelopment drive, has formulated a new scheme to modernise small stations over the coming years.
Amrit Bharat Station Scheme envisages development of stations on a continuous basis with a long term vision.
The scheme aims at preparation of master plans of the railway stations and implementation of the master plan in phases to enhance the facilities.
Attempts will be made to club different grades/types of waiting halls and provide good cafeteria/retail facilities as far as possible.
High level platforms (760-840 mm) would be provided at all categories of stations. Station approaches shall be improved to ensure smooth access by widening of roads, removal of unwanted structures, properly designed signages, dedicated pedestrian pathways, well planned parking areas, improved lighting etc.
Amenities for Divyangjan at stations would be as per guidelines issued by Railway Board, from time to time.
Scale of amenities and facilities to be provided will be finalised based on the broad guiding principles of the scheme, footfall at the station, stakeholder consultations, including end-users and local authorities and with approval of divisional railway manager.