Kerala Government Proposes To Create Singapore-Model Business Hub Around Under Construction Adani Port At Vizhinjam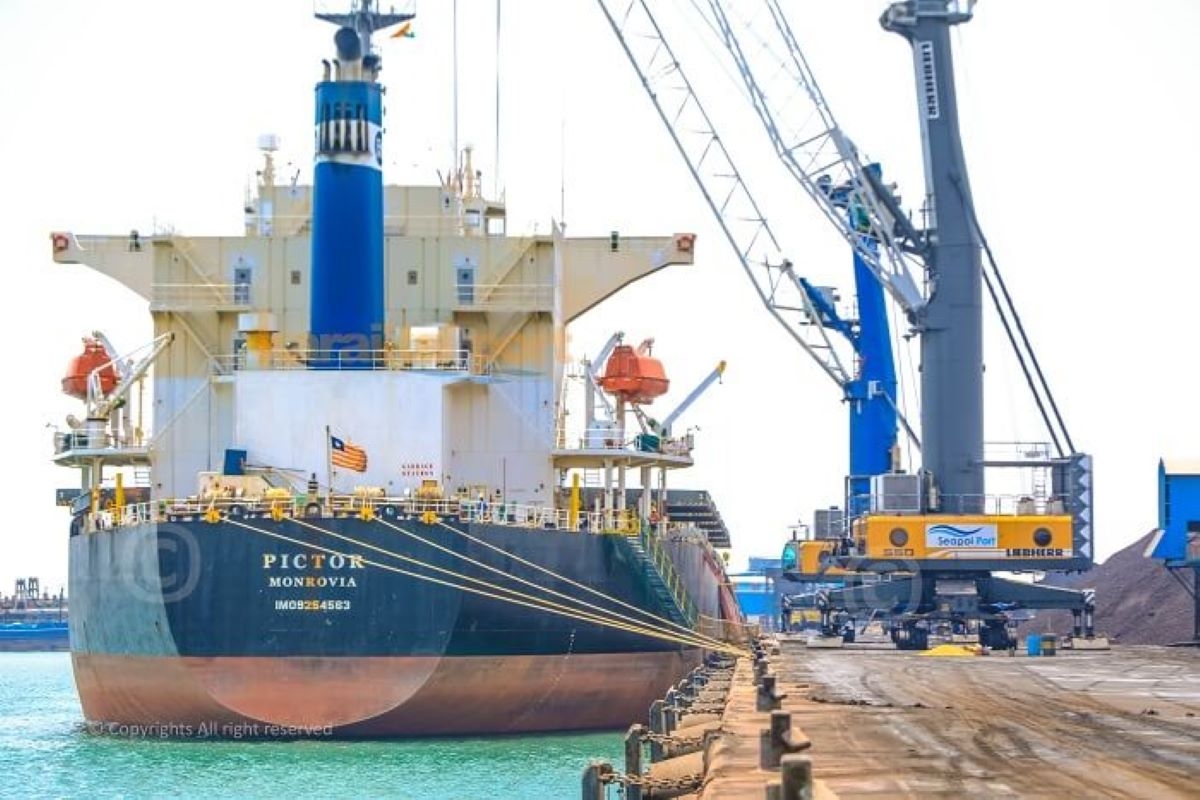 The Kerala government plans to construct a major business hub in the areas surrounding Vizhinjam International Port, one of the world's largest transhipment container ports, which is being built by the Adani group.
State Finance Minister K N Balagopal stated on Tuesday (7 February) that Vizhinjam port is the most significant gateway for the transhipment of cargo for our nation and its neighbours and that the most significant cities and industrial hubs in the world have grown next to such ports.
Highlighting the Pinarayi Vijayan-led government's plan, Balagopal told PTI, "examples of port-cities including Dubai, Singapore and Shanghai are before us" and the areas around Vizhinjam port could also be developed like that.
Balagopal said that in the budget proposed for the fiscal year 2023-24, a vision for development plans involving the government, private enterprises, and property owners was introduced.
In his budget speech, the Finance Minister said that the Vizhinjam International Port is the most important chapter in the developmental horizon of Kerala and by utilizing the possibilities of Vizhinjam, the government prepares for massive development projects modelled on major international ports.
Vizhinjam can become one of the largest transhipment container ports in the world as it is located on a busy sea route where 70 per cent of cargo transportation takes place, added Balagopal.
The Finance Minister further said it has been decided to construct a Ring Road consisting of the 63 km long reach from Vizhinjam to Navaikulam via Thekkada in NH 66 and 12 km from Thekkada to Mangalapuram, as part of development of the surrounding areas of Vizhinjam Harbour into an extensive centre of industry and commerce.
"This will become the most important industrial corridor of the state. A Township chain of Industrial Institutions, Commercial Centres and extensive accommodation facilities will emerge", Balagopal said.
He said an amount of Rs 1000 crore is earmarked through KIIFB for land acquisition of this industrial corridor with an estimate of Rs 5000 crore.
The state government will take initiatives to develop industrial parks, logistics centres and residential areas with the involvement of the people living on either side of the Industrial Corridor.
According to the budget, development plans worth Rs 60,000 crore are planned to be implemented in the first phase using a land pooling system and PPP development methods.
The government revealed its plans for Vizhinjam months after a nearly five-month-long protest by fishermen against the under-construction port, alleging unscientific construction and jeopardising their livelihood.
After discussions between the protest leaders and Kerala Chief Minister Pinarayi Vijayan, the Latin Church-led protest was organised in the first week of December.
They claimed that one of the causes of growing coastal erosion was the unscientific construction of groynes, or artificial sea walls, as part of the future port. On the night of November 27, protesters attacked the Vizhinjam police station, injuring several policemen.