Srinagar: How The City Is Being Revamped Under The Smart City Project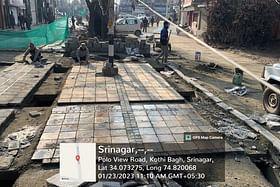 https://gumlet.assettype.com/swarajya/2023-01/f1a8ed34-09a6-4054-a595-ac3aa957440d/srinagar_4.jpg
The redevelopment of the central business district of Srinagar, as part of the Srinagar Smart City project, is making significant progress.
Despite the challenging weather conditions, work on all proposed sites is currently ongoing, simultaneously. This includes the areas of Residency Road, MA Road, Jhelum Riverfront and the interconnections including Polo View, Regal, Jehangir Chowk and Chunthi Kul.
This is the first significant development initiative to take place in Srinagar in nearly seven decades.
The redevelopment project focuses on the Lal Chowk area as its central location. Lal Chowk is the traditional and active city square in the heart of Srinagar with markets, parks, schools and offices.
Heavy rains in Srinagar often cause flooding in the Lal Chowk area and surrounding neighbourhoods, due to the inadequacy and poor capability of the old drainage systems.
The proposed redevelopment under the Srinagar Smart City focuses on improving the drainage systems in the regions which had been long pending.
Athar Aamir Khan, CEO, Srinagar Smart City Limited (SSCL) recently posted on social media about the current progress of the redevelopment.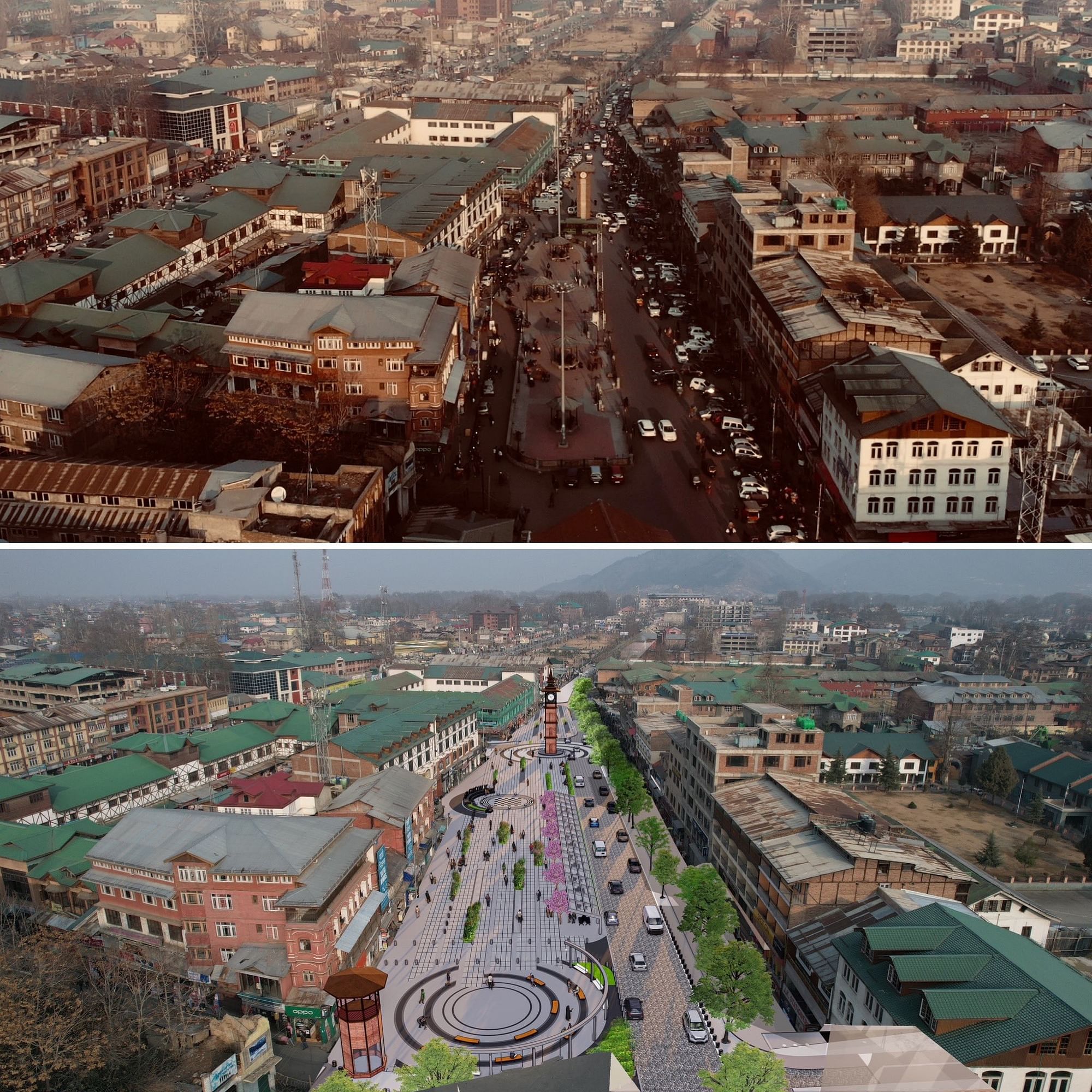 In the entire Residency Road, underground drainage system has been completed, dedicated sewerage lines have been laid. Electricity and communication lines are being put underground through ducts.
The project includes making the road lanes uniform to improve traffic flow, as well as creating designated areas for parallel street parking and bus bays.
The streets are being redesigned with continuous footpaths, street lighting, and green spaces to provide recreational areas, sitting areas and improve ease of movement. The makeover of the iconic Ghanta Ghar is also included in the project.
Srinagar city has a rich and important heritage significance, but in the past years, the city had been neglected of the required infrastructure and resources to grow. The city infrastructure and governance always remained mismanaged.
Other projects aimed at revitalising the historic city include the revamping of water bodies and its surrounding areas, such as the creation of a new boulevard along the famous Dal Lake and the construction of pathways and kiosks along the Jhelum River Bund.
Further, it includes renovation of the well-known historic Mughal Gardens — Shalimar Bagh, Nishat, Harwan and Chashme Shahi.
For its citizens and large tourist populations, development of open gymnasium, parks, multi-level parking lots, electric buses, and cycling tracks along water bodies are also proposed and under process in the city.