Airport To Come Up Near Statue Of Unity As Tourism Ecosystem Around World's Tallest Statue Starts Taking Shape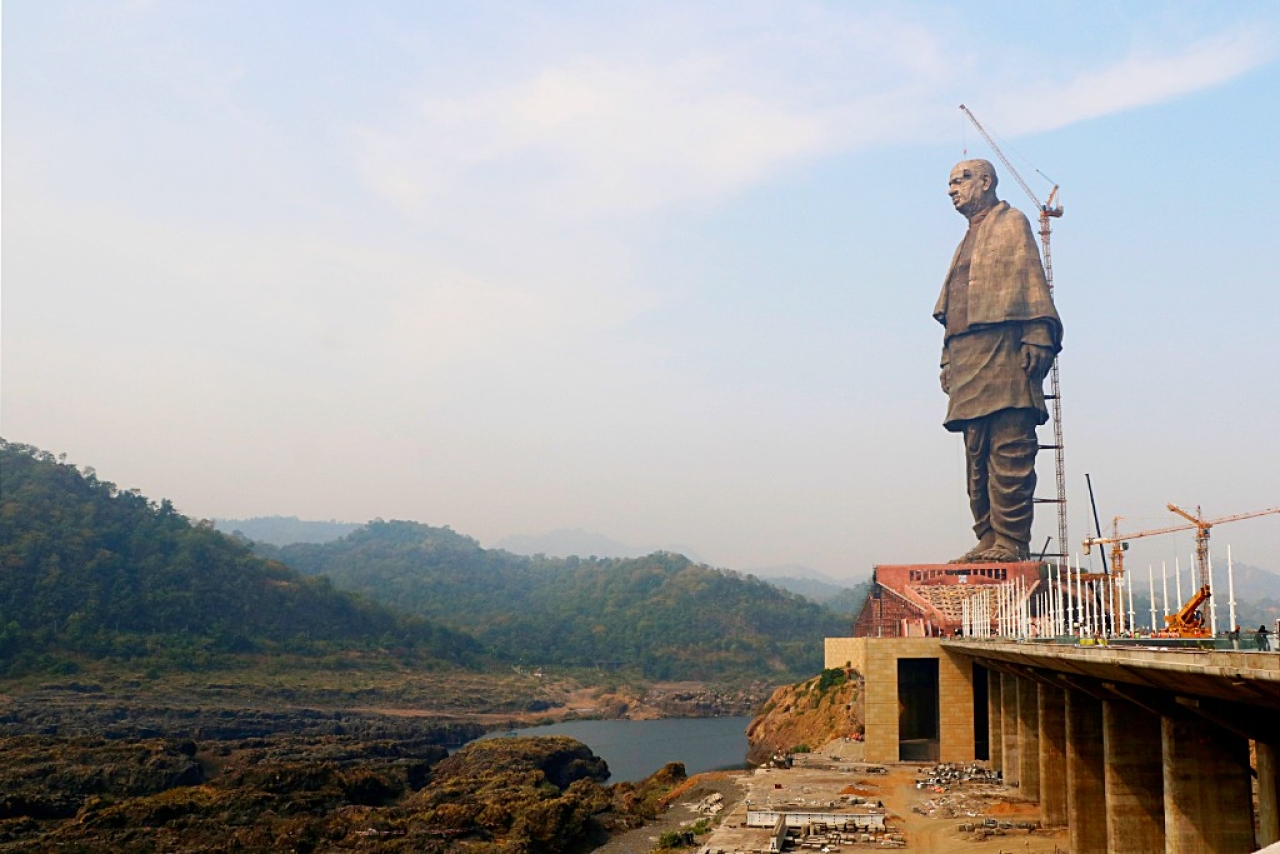 The Statue of Unity and other tourist spots around it are set to become much more accessible as the government is planning to build a new airport in Gujarat's Narmada district, The Financial Express has said in a report.
Gujarat Chief Minister Vijay Rupani held a meeting with the Airports Authority of India (AAI) chairman Guruprasad Mohapatra on Tuesday to discuss the plan. The state told the AAI that the Narmada district administration has started the process of identifying land for an airstrip in Rajpipla. The area where the airport is likely to come up is around 23 kilometer away from the Statue of Unity, which is located near the Sardar Sarovar Dam in Narmada district's Kevadia.
A rail link to Kevadi village is already under construction. President Ram Nath Kovind had laid the foundation stone for the Kevadiya railway station in December 2018. It is coming up 5 kilometer away from the statue.
The Statue of Unity is often seen as a stand alone attraction. However, it is one of the many tourist attractions that the government has been developing in this area.The tourist hub that is being planned near the Statue of Unity will offer adventure activities, water sports and ecotourism.
A tent city will come up near Sadhu Bet, the island on which the Statue of Unity has been erected. It will be developed on the lines of Gujarat's famous Kutch Winter festival and have around 250 tents in the first phase. Unlike the Rann Utsav, the tent city will remain operational throughout the year.
Boating facilities have also received approval in the Karjan and Sardar Sarovar dams. Islands showcasing tribal culture are being developed as part of this project. Kerala style houseboats are also being considered for boosting tourism. The jetty for this boating facility will be 23 km away from the Statue of Unity.
The 'valley of flowers' project is also part of the tourist attractions in the region. Modi had suggested the project himself when he visited the region in 2003 and work began in 2012-13. More than one lakh plants have been planted as part of this project. This will add to the natural beauty around the Statue of Unity. The government plans to spend around Rs 12 crore on the valley of flowers.
Also Read: This Is The Tourism Ecosystem Planned Around Statue Of Unity