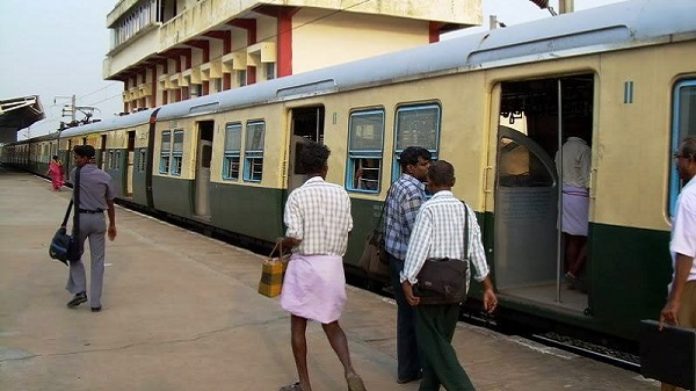 The suburban train network in Chennai has seen a drop of around 18 lakh commuters in the month of April, averaging to 60,000 commuters a day compared to the same month last year, the Times of India reports.
In April 2018, the number of commuters opting the suburban train network was 34.3 million and fell to 30.8 million in April 2019, southern railway statistics showed.
Railway officials said that the significant drop comes due to the migration of many users to the Chennai Metro rail, which sees daily patronage of 90,000 commuters or 30 lakh commuters a month.
The metro has seen a jump of 29 per cent, two months after the final leg of Phase-1 from Washermenpet to AG-DMS stretch of 10 km had opened. The new stretch is the shortest link between the Central Railway Station and the airport.
The metro trains take half time when compared to the suburban network. Further, the air-conditioned coaches and stations are more comfortable and hassle-free transport method, "This could be a possible reason for many commuter shift," a senior railway official said.
Another reason for the reduction in the number could be attributed to the cancellation of services during weekends due to maintenance work. Railway officials believe the suburban train ridership could increase once again after educational institutions reopen in June.