Big Funding Boost For Phase 2 Of Chennai Metro Rail Project As State Government Makes A Rs.3100 Cr Budgetary Allocation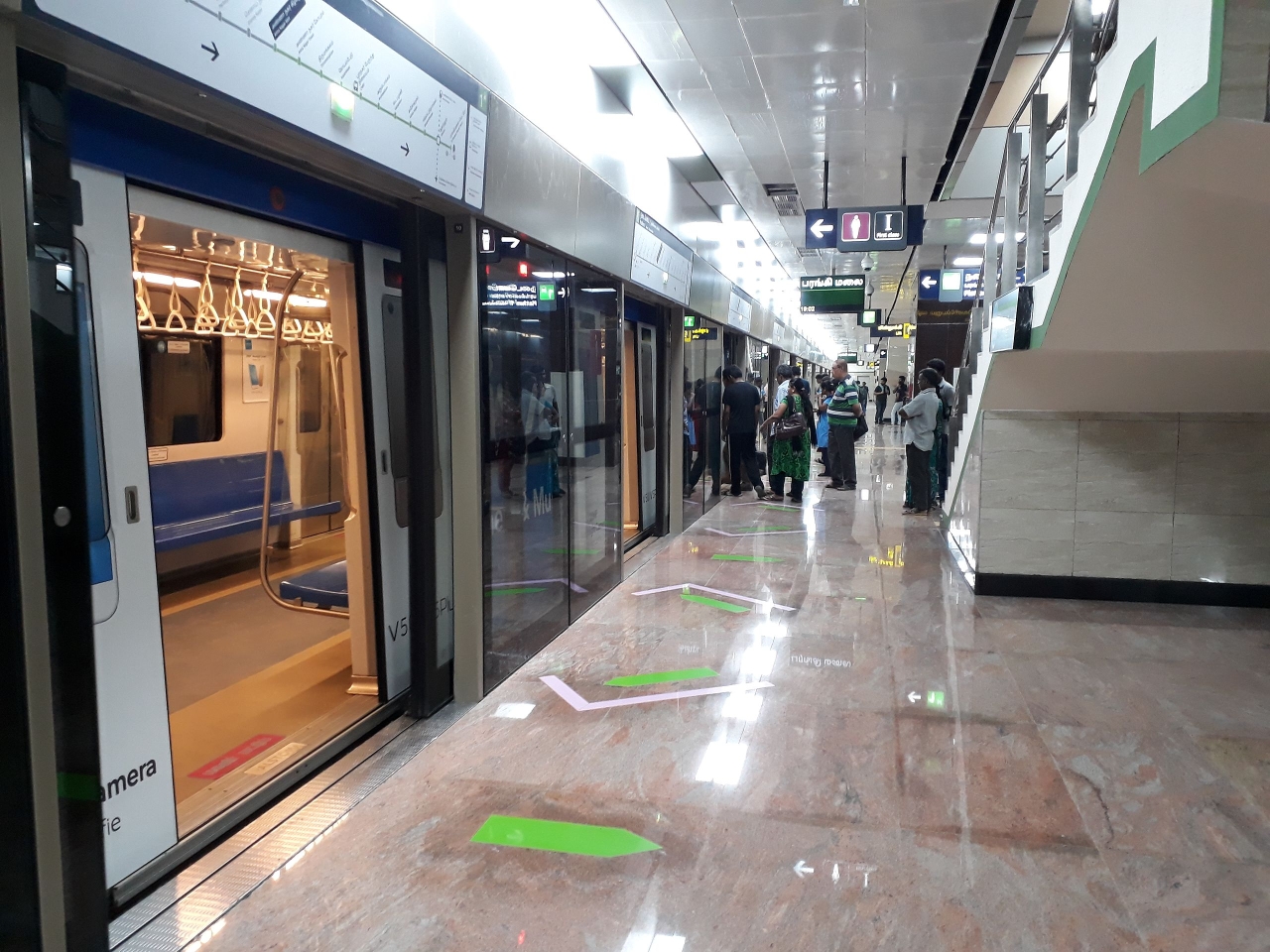 In a big boost to the proposed expansion of Chennai Metro Rail, the Tamil Nadu government has allocated Rs. 3,100 crore in the financial year 2020-21 setting the ball rolling for the commencing the construction of phase 2 of the project spanning across 118.9-km.
During the presentation of the state budget on Feb 14, Deputy Chief Minister and State Finance Minister O. Panneerselvam said "In the budget estimates for 2020-21, a sum of Rs. 3,100 crore has been allocated for the Chennai Metro Rail Project as share capital assistance, subordinate debt and pass-through loan assistance."
During the 2019-20 budget, Panneerselvam had allocated Rs. 2,681 crore for the phase-2 project as share capital and debt.
"Chennai now has a fully functional metro rail system but to derive the benefits of a modern mass transit system, it is essential the reach of the network is further extended. Hence, the government accords high priority to the speedy implementation of the three metro rail corridors of a total length of 118.9-km, identified in phase-2 of the Chennai Metro Rail Project" Panneerselvam added.
Chennai has currently 45.10-km of the operational metro line and another 9-km is under construction.
With various funding sources already firmed up in addition to the budgetary allocation by the state government, the construction work for a phase-2 project of Chennai Metro Rail spanning around 120-km is set to commence as early as April this year.
Phase 2 of Chennai metro project, which is estimated to cost around Rs 69,180 crore, will have 128 metro stations. Of the total 118.9-km, 76.3-km will be elevated and rest will be built underground. It will comprise of three corridors
Madhavaram to SIPCOT (45.8-km) with 50 stations called the Corridor 3,
Light House to Poonamallee (26.1-km) with 31 stations called the Corridor 4 and
Madhavaram to Sholinganallur (47.0-km) with 46 stations called the Corridor 5.
Of these, the stretch between Madhavaram and Taramani, a part of corridor 3, will be taken up first. It passes through areas like Purasawalkam, Sterling Road and Mylapore. The reason for prioritising this part of corridor 3 to commence construction is because the whole stretch is underground and hence will consume more time to build
The Japan International Cooperation Agency (JICA) has already agreed to fund nearly Rs 2019 crore for a  52.01-km stretch in phase 2 of Chennai Metro Rail Project. JICA will be funding the stretches between Madhavaram to Sholinganallur (35.67-km) and from Madhavaram to CMBT (16.34-km) under Phase-II of Chennai Metro Rail Project for a total length of 52.01-km.
The estimated cost of this length is Rs 4094 crore of which, the loan assistance from JICA will be in the order of Rs 2019 crore.
The Asian Infrastructure Investment Bank (AIIB) will provide financial assistance of $320 million (nearly Rs 2,306 crore) to start construction of 18-km long elevated Metro corridor of Phase-II of Chennai Metro Rail project.
The Metro corridor will be constructed between Meenakshi College in Kodambakkam and Poonamallee Bypass, which is part of the 118.9-km corridor of the Chennai Metro's Phase-II project.
The 18-km stretch between Meenakshi College and Poonamallee bypass is part of the 26.1-km corridor of Chennai Metro's Phase-II which will connect from Light House to Poonamallee Bypass.
The Asian Development Bank (ADB) will fund the rest of the corridor between Light House and Meenakshi College covering around 8-km.
Tamil Nadu government has also urged the Centre to approve its share of funding for the project and provide 50% equity share capital as was done for phase-1 of the project.