Punjab BJP Leaders Seek Restoration Of Train Services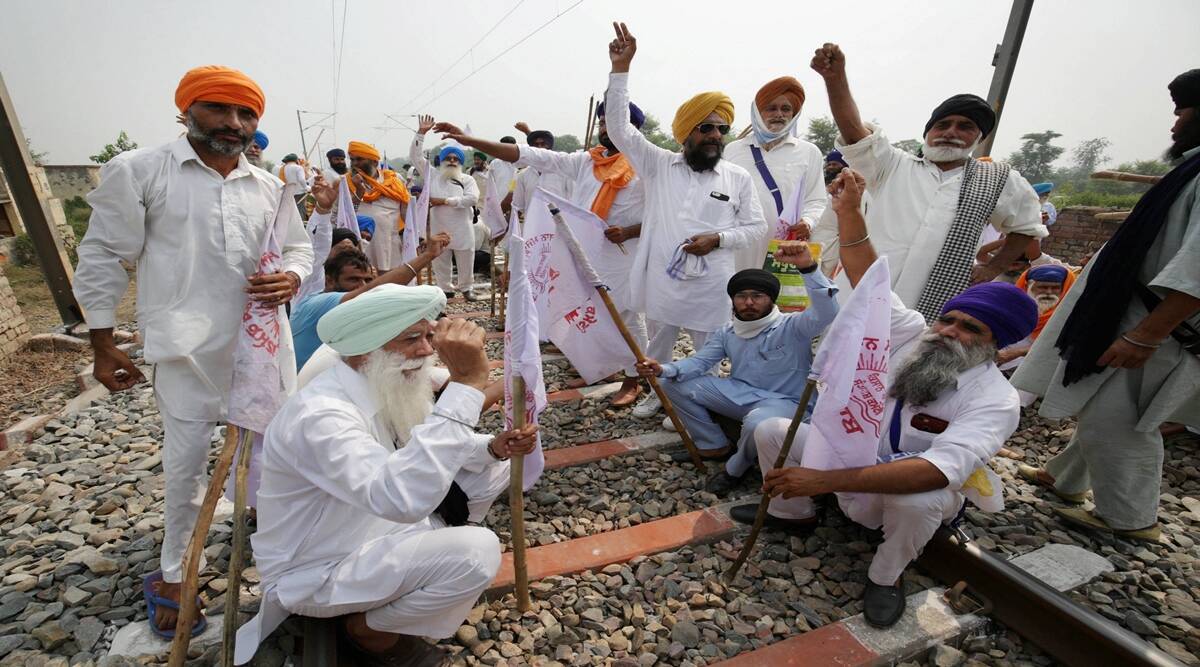 New Delhi, Nov 5: After a high level delegation from Punjab meeting the Railway Minister Piyush Goyal seeking restoration of train services in the state, Indian Railways has requested Capt. Amrinder Singh government to lift the rail blockade put up by agitators so that services can resume.
The ongoing Kisan agitation in Punjab especially targeting rail property has severely affected passenger and goods train services in the state for the past month. As a result the state is now experiencing a huge crunch of coal, fertilizer, cement, petroleum, container and steel, adversely affecting the functioning of thermal power plants and other industries.
A high level delegation of central and state level leaders representing Punjab including Union Minister Hardeep Singh Puri, BJP General Secretary Tarun Chug, BJP spokesperson RP Singh and BJP state president Ashwani Sharma met Goyal here today.
According to railways, the delegation apprised the Railway Minister of the dismal
situation in the state due to the agitation, which is disrupting normal life and production in farms & industries. They requested him for restoration of train services in the state as soon as possible.
Railway Ministry has requested the Punjab Government to get the rail
track and railway properties cleared of the agitators so that the Railways can
resume both goods and passenger services at the earliest in the larger interest of the people of the state and the country at large, railways said in a statement.
Train operations remain suspended in the state due to the farmers' agitation  causing inconveniences to the people and revenue loss to Indian Railways.
As agitators continued dharna at platforms and near the tracks, more than 2,225 freight rakes carrying vital commodities could not be operated, resulting in heavy losses in goods earnings.
According to the railways, the losses are expected to have crossed Rs 1,200 crore till date. Average loss of loading per day in Punjab is 40 rakes per day.
All passenger trains passing through Punjab have also been adversely impacted. More than 1,350 passenger trains have also been cancelled, diverted or short-terminated causing serious inconvenience to travellers, especially in times of Covid-19.