Suburban Rail System For Bangalore Gets Traction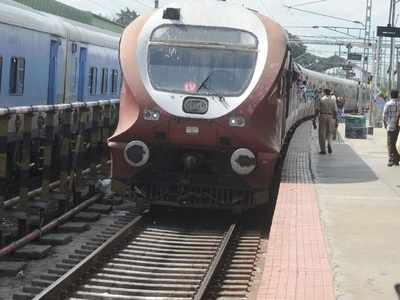 Bangaloreans can look forward to some relief from the severe traffic congestion as the much sought after suburban rail project in the city gets Karnataka Cabinet's administrative approval for contribution of its share in the mega initiative.
The Centre had earlier in October approved the Bengaluru suburban rail project, estimated to cost around Rs 18,621 crore, and fulfilled a long-pending demand of the IT city.
Under the suburban rail project, three railway corridors will be developed between Bengaluru city and Devanahalli, Byappanahalli and Chikkabanavara, Kengeri and Whitefield.
The project is being implemented jointly by the Centre and the State and both would contribute Rs 2,479 cr each, while Rs 7,438 crore will be borrowed.
The funds will be borrowed by a special purpose vehicle — Rail Infrastructure Development Company (Karnataka) Limited (K–RIDE) — that has been constituted to implement the project.
The project envisages 57 suburban railway stations including 22 elevated stations covering a distance of 148.17 km. Trains will be procured and operated through the PPP system.
According to railways, the project is a crucial infrastructure for sustainable development of Bengaluru city as it aims to decongest Bengaluru which is facing severe traffic snarls.
It is also expected that suburban rail would enhance rural-urban connectivity and provide seamless movement to all major areas in and around the city through a rail-based system.
The suburban railway is likely to be fully operational around 2026 since approximately seven years are required for land acquisition and construction.
According to sources, the fare structure will be similar to that of the Metro rail.
The suburban rail stations will integrate with at least 10 metro stations including Yeshwantpur, Kengeri, Cantonment, Whitefield, K R Puram, Baiyappanahalli, Jnanabharathi and Nayandahalli.
The project will connect four corridors – Bengaluru to Devanahalli, Baiyappanahalli to Chikkabanavara, Kengeri to Whitefield and Heelalige to Rajanakunte.
By providing rapid connectivity to Bangalore International Airport, IT hubs, and the commercial centres, the rail-based network will boost productivity and growth by reducing commuting time.