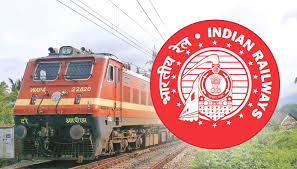 Discarding the age-old practice of seniority as major criteria for promotion to higher posts, Indian Railways would now focus on performances for selection in key positions such as Divisional Railway Managers, GeneraL Managers and Board Members.
In a reform-driven initiative, the Railways would fill up key posts with senior officers who are performers as the national transporter has amended the selection procedure to have best and suitable persons with proven track record on the job, said a senior Railway Ministry official aware of the development.
The proposal to set up a selection panel has been sent to the Group of Secretaries who would forward it to the Group of Ministers with its recommendations for final approval.
Once it gets the approval, the proposal would be implemented with right earnestness, having a far-reaching effect on railway functioning, officials said.
It was a bold decision to decide that the seniority would no longer be the eligibility for promotion to key posts at Divisional, Zonal and Board levels.
The posts of  DRM, GM and Board Members are crucial in railway functioning as a performer is expected to make a turn around in the public behemoth passing through a hard time because of various reasons.
While passenger revenue has hit an all-time low due to less number of train operations, freight operation is somehow steady.
According to data, passenger earnings have decreased by over Rs 30,000 cr as of now as compared to the corresponding period last year.
There is a need for an innovative approach to boost up loadings as well as streamline the passenger sector to soften the Covid impact.
Railways has already decided to merge the eight rail services into a single Indian Railways Management Service (IRMS) for which preparatory measures are underway.
Though this decision was not received well by the civil services in the Indian Railways, especially the Traffic, Personnel and Accounts, nevertheless, for the public transporter there is no going back.
According to railways, many aspects of management are still being worked out and the best feasible decision in the interest of Indian Railways would be taken.
In 2019, the Cabinet had decided that an IRMS will be set up so as to put an end to the "departmentalism" and the "culture of silos" in the Indian Railways.