Exploring Lesser known Places Along The River Nila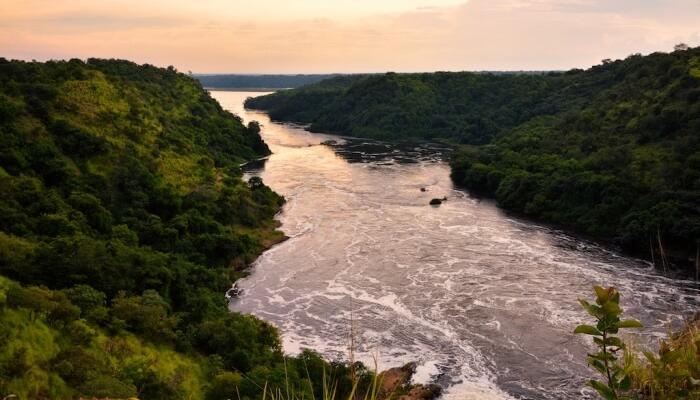 Promoting the lesser known places, an exercise has been undertaken to attract tourists to relatively unvisited tourism spots which are quite exciting and worth visit in the domestic circuit.
Continuing with the efforts to engage the stakeholders in tourism sector amid the lockdown, Tourism Ministry, in its latest webinar session embarked upon a journey into lesser known towns and villages along the River Nilaaalso known as Bharathapuzha in Kerala which offers authentic and unique experiences to the discerning travellers and explorers.
Dubbed as 'Exploring River Nila', the Dekho Apna Desh webinar dealt with the meaningful travel experiences for travelers that are offered by relatively unvisited places.
The story 'Exploring River Nila' was modelled on showcasing the tenets of responsible tourism that involves finding uniqueness about a place, the people who live in it, and sharing it with the people who come to visit.
Presented by Gopinath Parayil, Founder, The Blue Yonder, Anita Nair, Writer and Storyteller and Arun Narayanan, INTACH Palakkad the webinar took the participants to a virtual journey of these excisting places.
The presenters spoke about local food, festivals, art forms , traditions and also about conserving the nature, landscapes, heritage and community of the places that people travel to.
The destinations showcased in webinar are located in Palakkad, Thrissur and Malappuram Districts in Kerala which can be easily accessed by air through Coimbatore, Kochi and Kozikode airports and well connected by rail and road network.
The focus of Dekho Apna Desh webinar series is promotion of domestic tourism. During the present lockdown period, the Ministry is making all efforts to involve with the stakeholders of tourism industry and the citizens of the country to sustain their interest in travelling within the country once travel restrictions are lifted.
The Participants in these webinars have included tourism stakeholders, students and the general public from all across the country.
The sessions of webinars are now available on the https://www.youtube.com/channel/UCbzIbBmMvtvH7d6Zo_ZEHDA/featured and also on all social media handles of Ministry of Tourism.