A Budget To Make Indian Railways Future Ready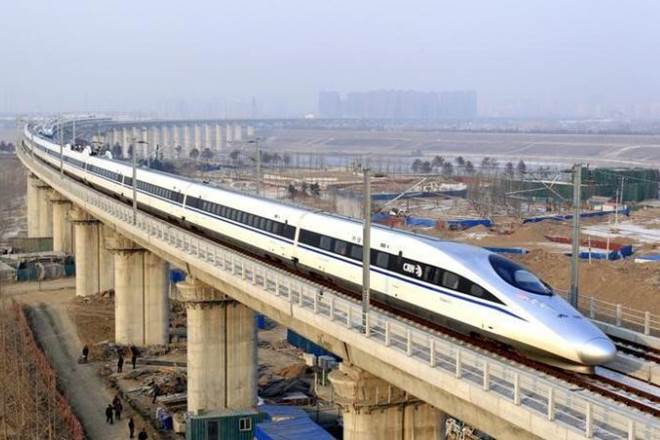 With highest-ever allocation to rail sector at Rs 215,058 crore as against Rs 161,692 crore last year for enhancing passenger travelling experience, adding more goods corridors and high-speed network across the country along with complete route electrification, it's a future-ready budget indeed.
Hoping for revival of full-fledged train journeys in the post-Covid fiscal, Indian Railways has pegged passenger revenue at Rs 61,000 crore in 2021-22 budget estimates, the same target in the last budget. The passenger earnings in 2020-21 were a paltry Rs 15,000 crore due to the pandemic.
An amount of Rs 79,398 crore is provided in revised estimates 2020-21 as 'special loan for Covid-related resource gap' and towards liquidating the adverse balance occurred in public account in 2019-2020.
The total traffic receipts are pegged at Rs 217,460 crore this year as compared to Rs 146,609 crore in the revised estimate of 2020-21 fiscal.
Braving the pandemic, the budget has estimated Rs 137,810 crore in goods earnings as against Rs 124,184 crore last year.
The budget 2021-22 has earmarked Rs 200 crore from Nirbhaya Fund and Rs 107,758 crore from internal and external budgetary resources.
The railways has planned 150 modern trains through PPP, third AC economy coaches, LHB guard vans with divyang compartments, smart coaches, more Tejas service and vistadome coaches to attract passengers.
The gross budgetary support was Rs 70,250 crore last year which was increased to Rs 107,300 crore with external budgetary resources pegged at Rs 100,258 crore and internal resources estimated to be Rs 7,500 crore for 2021-22.
Describing the various provisions in the 2021-22 budget as "pathbreaking and future ready", Railway Board chairman Suneet Sharma said the focus would be on delivery of service. Focus to be on customers to provide better passenger and freight services.
Addressing the post-budget presser, Sharma said the budget has envisaged adding 4,000 km more routes in the dedicated freight corridor network.
"The DFC would be mainly transport iron ore, steel and cement traffic among others," he said.
Besides Western and Eastern DFC, the railways has proposed three more exclusive corridors for goods transportation — East Coast Corridor from Kharagpur to Vijayawada, East West Corridor from Bhusaval to Dankuni and North South Corridor from Vijawada to Itarsi.
Eastern and Western DFC has been given the target to complete the construction by 2022-end and allocated Rs 32,270 crore this fiscal. The National High Speed Rail Corporation, which is executing the 508 km long route between Mumbai and Ahmedabad, was given Rs 14,000 crore.
The national projects of Jammu and Kashmir, Himachal Pradesh and North eastern region have been allocated the highest ever outlay of Rs 12,985 crore.
In order to strengthen the safety measures, railways has opted for indigenous system — train collision avoidance system (TCAS) instead of the expensive European accident prevention system, an initiative to boost Atmanirbhar Bharat.
Admitting that the 2020-21 was a "difficult period", the Railway Board chairman said "we did repair and maintenance work during this time which was otherwise difficult to spare that much time in normal course."
He also mentioned the massive Shramik Special operation to facilitate migrants to their home states.
Since Finance Minister Nirmala Sitharaman's budget has been described as "hitting the reset button on economy" with a fiscal deficit at about 9.5 per cent of gross domestic product, provisions earmarked for the railways are slated to revive the rail sector to its full glory.