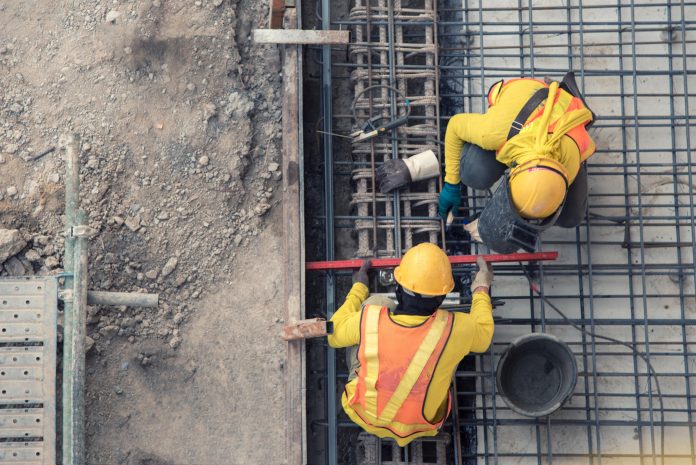 Finance Minister presented budget for 2021-22 in Parliament on February 1, laying trajectory for economic direction further from a pandemic-hit economy.
After announcing major allocations for ramping health infrastructure, as was needed to respond to pandemic, especially to increase inoculation efforts.
Next main attention was given to infrastructure allocation, which can generate jobs and revive consumption immediately, and allocations were backed with institutional responses, appropriate legislations and fiscal transparency.
In the budget, to further pace up highway construction across country, 1.18 lakh crore are allocated to Ministry of Road Transport and Highways, of which 1.08 lakh crore was for capital expenditure, considerably higher than previous allocation, and 1.10 lakh crore was allocated for ministry of Railways, of which 1.07 lakh crore for capital expenditure.
Most importantly, to finance infrastructure projects, a new financial institution will is set up, with an initial capital for Rs. 20,000 crore, will be run by experts, a respective bill will be passed to constitute the institution. The main aim of institution will be to finance NIP (National Infrastructure Pipeline) worth 111 lakh crore.
Government will also further extend DFCs (Dedicated Freight Corridor), Sonnagar-Gomoh (237 Km) and Gomog-Dakuni (274.3 Km) along Eastern DFC, Kharagpur – Vijaywada on East-West corridor, Bhusal-Kharagpur-Dhakuni on North – South Corridor, for which DPR will be prepared in first phase. And 100 per cent electrification to be commissioned by December 2023.
On terms of Railway safety, along major rail routes, indigenously developed anti-collision technology will be put in place.
Vista Dome LHB coach, an aesthetically dome shape designed coaches will be rolled out for tourist routes.
As of now, 700 Km of metro line is operational, and another 1000 Kms of metro and RRTS is under construction across various Indian cities.
Two new metro schemes, "MetroLite" and "MetroNeo" will be rolled out in teir-2 and tier-1 per-urban and sub-urban areas to meet growing urban transport demand.
Along with major allocations for metros in Kochi, Chennai, Bangalore and Nagpur, Rs. 18,000 crore will be spent on augmenting public buses, which will allow private players to acquire and operate 20,000 buses under various PPP models.
Major Highway announcements for three states were made, 3,500 Kms of highways in Tamil Nadu with 1.03 lakh crore, and 1,100 Km in Kerala worth 65,000 crore and 1,300 Km in West Bengal worth 19,000 crore.
Another major highway announcement included, Bengaluru-Chennai 278 Km long Expressway, Deli-Mumbai Expressway, Luck-Kanpur Expressway, Chennai-Salem Corridor, Delhi-Katra, Amritsar-Jamnagar and Raipur- Vishakhapatnam highway.
In energy sector, Ujwaalla scheme will be expanded to included 1 crore more families, and 100 more cities will have gas-pipelines, and a gas Pipeline Project in the Union territory of Jammu and Kashmir was categorically announced.
To expand developing of affordable housing and renting of un-occupied housing, tax exemptions already in place are extended for another year.
She also announced the launch of a "National Monetization Pipeline" of potential brownfield infrastructure assets, stating that monetizing operating public infrastructure assets is a very important financing option for new infrastructure construction.
Asset Monetisation Pipeline will also be set up to monetise brown field infrastructure projects, which will be important in funding new projects, and monetisation dashboard will be enable to track monetisation progress.
Dis-investment of state owned PSUs will be continued, expecting 1,75,000 crore for exchequer for period 2021-22, and states will be incentivised to dis-invest from state owned PSUs.