Soon, Railways May Resume On-Board Pantry Service To Cater To Festive Rush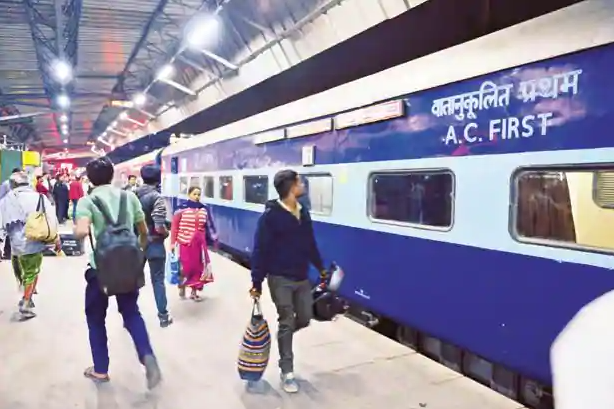 Snapshot
With the festive season on, a majority of trains are running with full capacity.
Passengers may soon have the luxury of having food cooked at base kitchens and pantry cars in trains as the Railways is actively considering resuming on-board catering in the long distance service.
Currently, while e-catering was allowed, the on-board pantry service was discontinued in March 2020 in the wake of the pandemic. Barring suburban and a few local services in some states, Indian Railways has resumed more than 90 per cent of train operations as Covid-19 cases are on the decline.
With the festive season on, a majority of trains are running with full capacity. "In fact, seats are not available for the next one month for some north and east bound trains, particularly for Bihar, Uttar Pradesh and Bengal destinations," said a senior Railway Ministry official.
All premier trains including Vande Bharat, Tejas, Rajdhani and Shatabdi besides long distance Mail/Express services are equipped with pantry cars. There are also base kitchens at the major stations.
With train operations becoming almost normal, the on-board catering —suspended since the outbreak of the pandemic — is slated to come back.
"A review of the situation and preparedness at the ground level is underway. A decision in this regard is likely to be taken shortly at the highest level," said the official.
IRCTC, the catering arm of the Railways, is being geared up to resume the mammoth exercise involving about 2,000 trains.
Railway Minister Aswini Vaishnaw is likely to discuss the issue before restarting services like base kitchen, on-board kitchen and providing bedrolls and blankets.
The Railways had discontinued the bedroll service along with catering from March 2020.