Chennai-Bengaluru-Mysuru Vande Bharat Express: First Trial Run Completed Successfully, Formal Launch On Nov 11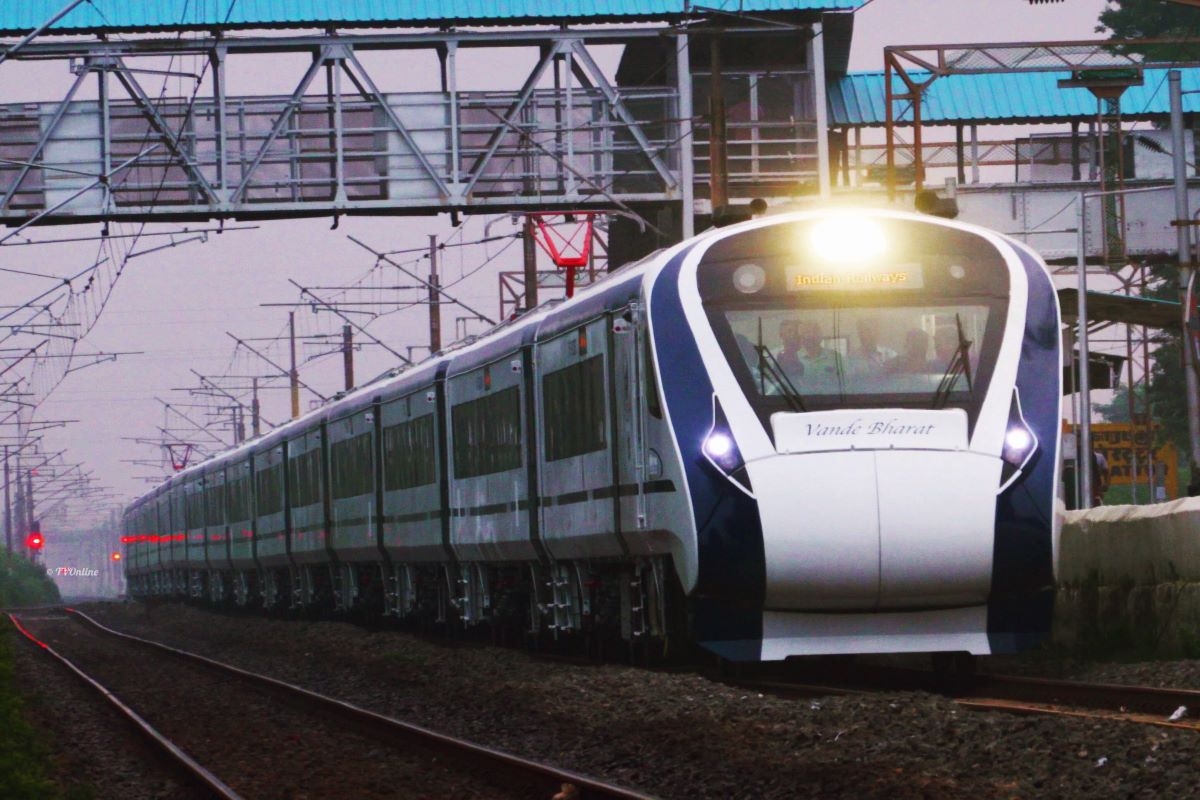 The trial run of the first Vande Bharat Express train allocated to South India, on the Chennai-Bengaluru-Mysuru route, was successfully completed today (November 7).
The train departed from Puratchi Thalaivar Dr. M.G. Ramachandran Central Railway Station in Chennai at 5.50 a.m. and reached Mysuru at 12.13 p.m., according to officials in the Mysuru divisional railway office.
Senior officials from Southern Railway and South Western Railway were on board the train during the trial run.
The trial run reportedely went off smoothly without any hitches. While the maximum permissible speed in Chennai-Jolarpet line is around 110 kmph, the upper limit on the speed in Bengaluru-Mysuru line is 100 kmph. While Vande Bharat trains are capable of achieving 160-180 kmph speed, the capacity and infrastructural limitations on the current rail network forces it to moderate the speed.
Given the constraints, the average speed of the Chennai-Mysuru service is expected to be between 75-77 kmph. The distance between Chennai and Mysuru (504 kilometres) – will be covered in six-and-a-half hours. The train will leave Chennai Central at 5.50 am, stop at Bengaluru's Krantivira Sangolli Rayanna (KRS) Station and reach Mysuru at 12.30 pm.
The train will run on six days of the week; it will not be available on Wednesday. The 'economy class' tickets will be priced at Rs 921 (Chennai-Mysuru route) and 'executive class'  tickets will cost Rs1,880. Fares for travel between Mysuru and Bengaluru will be Rs 368 and Rs 768, respectively.
The fully air-conditioned train has sliding doors, CCTV cameras, and comfortable reclining seats. In addition, there are a slew of features for passenger comfort, including photocatalytic ultraviolet air purification system.
Prime Minister Narendra Modi is slated to officially flag off the Chennai-Bengaluru-Mysuru Vande Bharat Express, the country's fifth, during his visit to Bengaluru on November 11.