Kanyakumari Station To Get Rs 49 Crore Upgrade, To Provide Airport-Like Facilities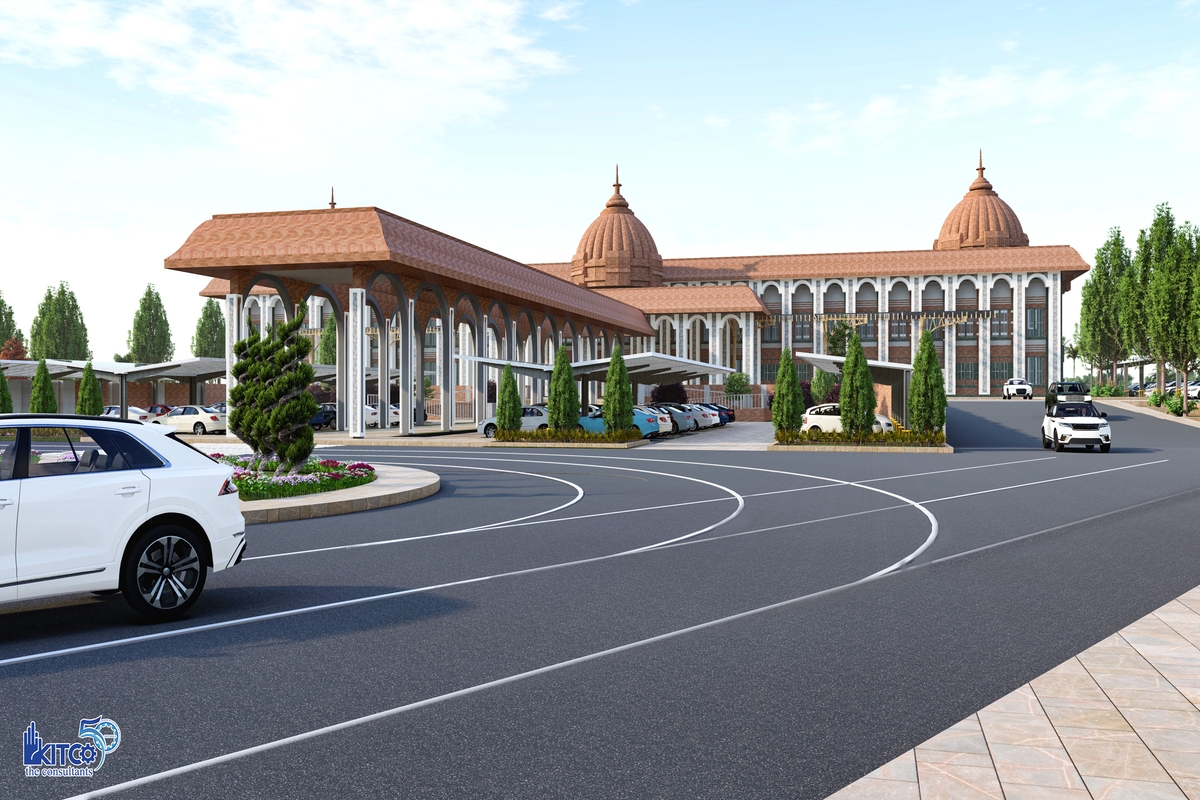 Soon, Kanyakumari railway station will house world-class infrastructure and provide airport-like facilities to rail passengers.
Indian railways have awarded the work tender for redevelopment of the Kanyakumari railway station at a cost of Rs 49.36 crore.
The Letter of Acceptance (LOA) for the redevelopment work was issued by the Southern Railways on 23 November.
The station functions under Thiruvananthapuram Division of Southern Railway Zone.
The Plan
The station will offer futuristic world-class amenities promising to meet the requirements of next 40 to 60 years.
The redevelopment plan includes spacious entrance lobby, seamless movement of passengers by separate arrival and departure corridor, and hassle-free access to all platforms
Dedicated Parking lots for streamlined movement of different categories of vehicles and pedestrians in exclusive lanes and multi-level vehicle parking wherever feasible, will also be provided.
The station will be aesthetically designed with facade lighting arrangements, good illumination and will have state-of-the art external façade and landscaping.
Provisions are to be made for spacious concourse (Roof Plaza), waiting halls, acoustically designed and soothing public announcement system, and coverage of entire area by CCTV cameras.
Nine Tenders Awarded
With this, the Southern Railway has so far awarded tenders for redevelopment of nine railway stations.
These include three stations in Kerala – Ernakulam Junction, Ernakulam Town and Kollam; five in Tamil Nadu – Chennai Egmore, Katpadi Junction, Madurai Junction, Rameswaram and one in Puducherry – Puducherry.
The Southern Railway has also undertaken feasibility study for preparation of Detailed Project Report (DPR) for four stations – Chengannur and Thrissur in Kerala and Kumbakonam and Tirunelveli Junction in Tamil Nadu.
In a parallel move, the RLDA has undertaken a feasibility study for preparation of Detailed Project Report (DPR) for eight stations.
These include Puratchi Thalaivar Dr.M.G. Ramachandran Central, Tambaram, Avadi and Coimbatore Junction in Tamil Nadu, Thiruvananthapuram Central, Varkala and Kozhikode in Kerala and Mangalore Central in Karnataka.
The Rail Land Development Authority (RLDA) is a statutory authority within the Ministry of Railways responsible for railway land development.