Sino-India Border : BRO Starts Work On 135-km Chushul-Demchok Road To Counter Chinese Aggression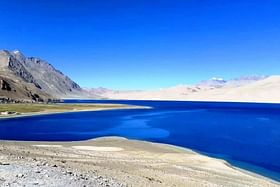 https://gumlet.assettype.com/swarajya/2023-01/e3d99776-c89c-417f-a31b-f8a56518aa9f/Tso_Moriri_Lake_1032x530__1_.jpg
In a major strategic push along Indo-China border, a 135-km-long highway is slated to come up between Chushul and Demchok in the next two years.
The Border Roads Organisation (BRO) has invited bids for constructing the Chushul-Dungti-Fukche-Demchok highway, also known as the CDFD road.
According to the bid documents, the existing dirt track will be converted into a single-lane national highway in two years at a cost of Rs 400 crore.
The new road will run almost alongside the Indus River and virtually parallel to the Line of Actual Control (LAC), very close to the India-China border in Leh.
Hanging Fire
Chushul is located in southeastern Ladakh, south of the famous Pangong Lake. In Chushul lies one of the main approaches that China can use for an offensive into Ladakh. Demchok village is the last inhabited area along the Zero line on the border with China.
For many decades, much of this key route has been a dirt track. In the absence of the proper road connection, the security forces has been posted too far from the LAC, leaving them vulnerable to the attack from the neighbouring country.
It was only in March 2016 that the Jammu & Kashmir Government gave its approval for the construction of the strategically-important road.
This came after the BRO asserted that the road was strategically important for the nation's security in view of China's repeated incursions in the area.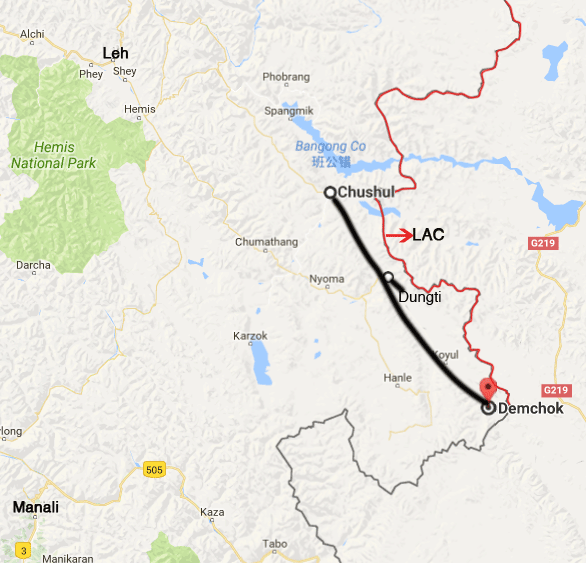 As the project passes through Changthang Cold Desert Wildlife Sanctuary in the State, the proposal was recommended to the National Board of Wildlife (NBWI) which in January 2017 gave its go-ahead for this project.
Part of the Hindu Kush Himalaya, Changthang Cold Desert Wildlife Sanctuary is the home of two of the world-famous high altitude water lakes, Tsomoriri and Pangong Tso.
In addition the majestic River Indus flowing through the sanctuary, dividing it into two parts.
The BRO completed the Detailed Project Report of this road in 2018.
The new road will ensure better movement of logistics for Army along LAC and also help tourism by converting this area into a circuit.