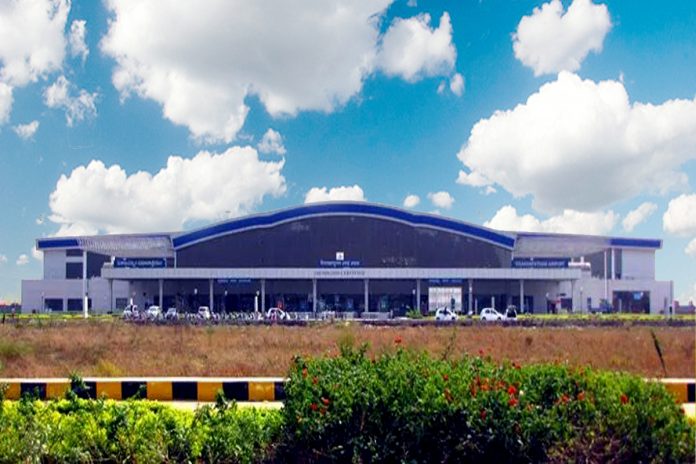 Visakhapatnam International Airport is about to undergo a significant transformation to alleviate the persisting issue of traffic congestion.
A Rs 20 crore makeover is in the pipeline, and the airport's existing three lanes will soon expand to seven, connecting them to the national highway to streamline the flow of traffic.
The development plan has reached an advanced stage, with proposals and designs already prepared.
Authorities plan to invite tenders for the project in December, and if all goes as scheduled, construction work will commence in February of the following year.
Additionally, the airport's canopy will be extended to cover the car parking area, both on the right and left sides. Signage boards will also be installed to enhance navigation within the airport premises.
Director S Raja Reddy expressed his optimism about the impact of these enhancements on the airport's appeal to airlines.
He noted that the improved facilities could encourage airline companies to increase the number of aircraft operating from Visakhapatnam, as all flights from the city to major metro routes consistently maintain an occupancy rate of more than 90 per cent, reports The New Indian Express.
Raja Reddy elaborated on the necessity of these development works, stating, "We frequently face the issue of congestion as both departure and arrival passengers use the same route to enter and exit the airport. However, dedicated lanes will be laid so that there will be separate exit and entry routes at the airport. These dedicated lanes, connected to the national highway, will also ensure that vehicles no longer have to take a long circuitous route to drop off or pick up passengers at the airport."
The airport recorded 2.50 million passengers in the financial year 2022-23. In the current fiscal (2023-24), and has registered passenger footfall of 1.50 million as of September.
Visakhapatnam International Airport is set to become a more traveler-friendly and efficient gateway for the region, addressing the long-standing issue of traffic congestion.