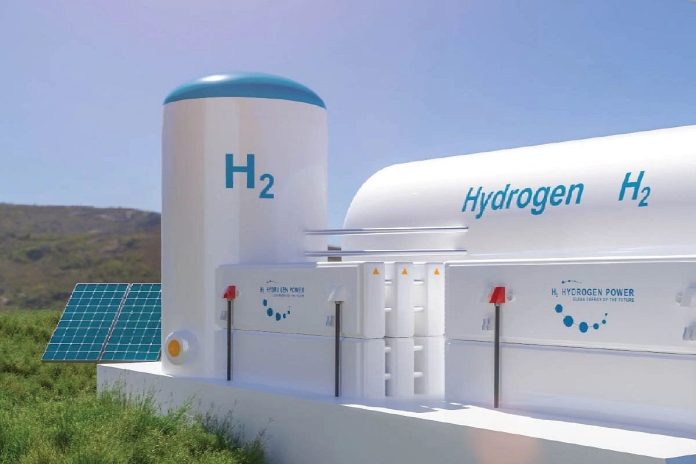 Union Minister for Power and New and Renewable Energy R K Singh has said that round-the-clock renewable energy will cost just about Rs 6 per unit if green hydrogen is used for storage.
He informed the industry that the basic legal framework for carbon market has been formulated and that the government is thinking of permitting the industry gain carbon credits for green hydrogen and green ammonia which is exported from India.
With this, the industry will have yet another advantage, which will make Indian industry totally competitive, added the minister.
Speaking at the special ministerial session of the Fourth International Conference and Exhibition on Clean Energy in New Delhi today (16 September), Singh said that the cost of green hydrogen would be cheapest in India and that the green hydrogen would become a viable energy storage alternative.
"Green hydrogen is cheaper than gas and battery energy storage systems. We have come up with a pilot bid for about 100 MW which we hope will establish the benchmark. Once we are able to use green hydrogen for our energy requirements, all supply chain issues such as availability of lithium-ion batteries will be resolved," Singh said.
He further said, "We will make green hydrogen and use it as storage. The average price of power in the energy exchange has recently been Rs 8 per unit, so if our cost for round-the-clock renewable energy comes to Rs 6 per unit, we are in business. That is what the future is: renewables. The future is here, not far away."
The theme of the session, held on the closing day of the two-day summit, was "Global Champions for Advancing Clean Energy Innovation and Manufacturing".
Singh said, "I have written to all industry captains to switch from thermal to renewables."
The minister said that the renewable energy industry of India is now world-beating, consisting of majors who can compete anywhere.
Singh told the industry that the government has made sure that it has opened the paths for the growth of the industry.
"We have been leading with policy papers, rules and regulations, opening new doors. We came with Green Open Access Rules, where we have given right for anybody to set up capacity anywhere and transfer it to wherever they want. I have written to all industry captains to switch from thermal to renewables, this shift will also bring down price of energy."
"We have made the power system friendly to both industry and to consumers. India is emerging as a manufacturing powerhouse of renewable energy."
Energy demand of the country will continue to grow rapidly since our economy is growing fast.
The minister pointed out that India is emerging as a manufacturing powerhouse of renewable energy.
"Around 88,000 MW renewable energy capacity is under construction and our plan is to add 50,000 MW of renewable energy capacity every year. We are already emerging as an exporter."
The minister added that India is going to emerge as the biggest exporter of solar cells and modules and that more grid capacity is being added.