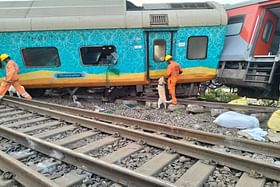 A dissent note by one of the five-member inquiry committee set up by the Railway Ministry has hinted at the possibility of tampering of the record, with a view to coverup the sequence of scarry events leading to the worst train tragedy in Odisha.
The Indian Railways had set up a five-member inquiry committee immediately after the ghastly tragedy in Balasore and sought a preliminary report within 24 hours.
The preliminary report submitted on 3 June points to a faulty signal as a probable cause. However, one of the five also submitted a separate 'dissent note'.
The note, signed by A K Mahanta, a senior section engineer of the signalling department of Indian Railways at Balasore, has hinted at a coverup exercise with the possibility of tinkering of the record with a view to change the sequence of events leading to the accident.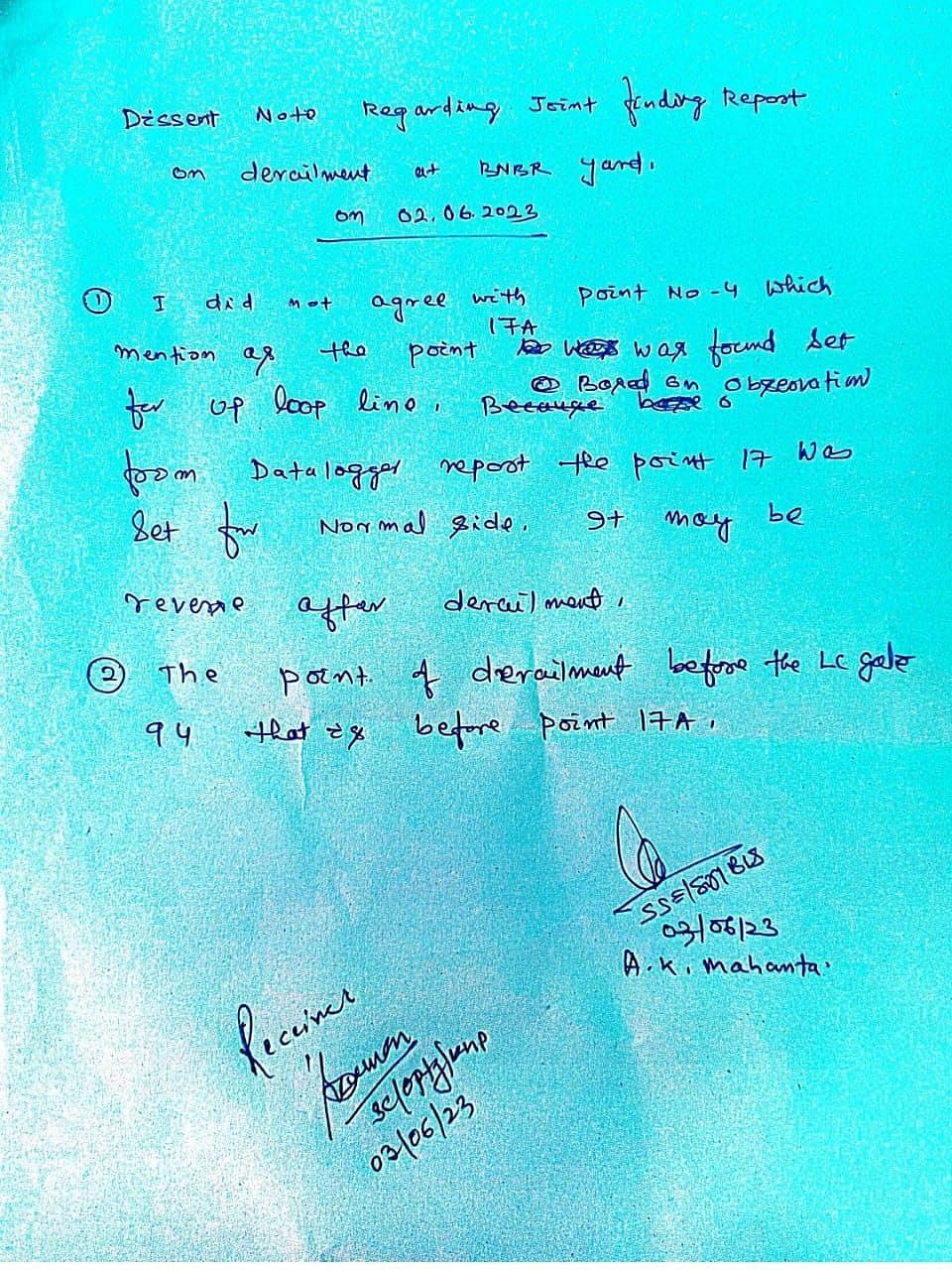 Titled 'Dissent note regarding joint finding report on derailment at BNBR yard on 02.06.2023',  the one page handwritten and signed note accessed by Swarajya is dated 3 June, 2023 and says, 'I did not agree with point no-4 [of the preliminary report] which mention as the point 17 A was found set for up loop line. Based on observation from Data logger report the point 17 was set for normal side. It may be reversed after derailment.'
Mahanta further wrote, "The point of derailment is before the LC (level crossing) gate 94 that is before point 17 A."
Point no. 4 of the preliminary report says, "Point no. 17 A was found set for up loop line (in reverse condition) of BNBR station at km no 255/13-15."
Mahanta's dissent note goes on to add, "The point of derailment [was] before the LC [level crossing] gate 94 that is before point 17 A."
Mahanta's dissent means that while the preliminary report said the switch or Point 17 A (responsible for the train changing direction) was set for the loop line and the Coromandel Express accordingly entered the loop line at 128 kmph, Mahanta says the data logger — the black box of train operation is concerned — says otherwise.
The switch was set "for normal side", meaning the train was meant to go straight ahead, he says. He also goes on to make another startling claim: "It (Point 17) may be reversed after the derailment."
It is not clear whether Mahanta is hinting at a cover-up when he says that the switch may have been reset, but experts are clear.
Now the data logger which monitors and records all activities and event in the signalling system of a railway station holds the key to ascertain what happened on that fateful evening at Bahanaga Bazar station that led to the worst train tragedy.
However, the Railways maintain that everything will come out in the investigation.