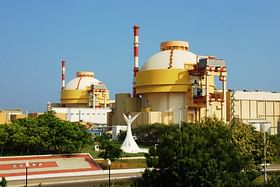 The first unit of North India's inaugural nuclear power plant, coming up at Gorakhpur village in Fatehabad district of Haryana, is likely to commence operations in June 2028.
The information was given in the meeting presided over by the Chief Secretary, Sanjeev Kaushal regarding the coordination of officers of Haryana Government and Gorakhpur Haryana Anu Vidyut Pariyojana (GHAVP).
Providing an update on the project's progress, Project Director, GHAVP, Niranjan Kumar Mittal informed that 74 per cent of the ground improvement work has been completed.
Additionally, essential equipment such as end shields and steam generators for the first unit, along with critical reactor components, have been received at the site.
Gorakhpur Haryana Anu Vidyut Pariyojana (GHAVP)
North India's first nuclear power plant is coming up on 560 hectares of land in Haryana's Gorakhpur village in Fatehabad district, which is located 150 km north of the national capital, New Delhi.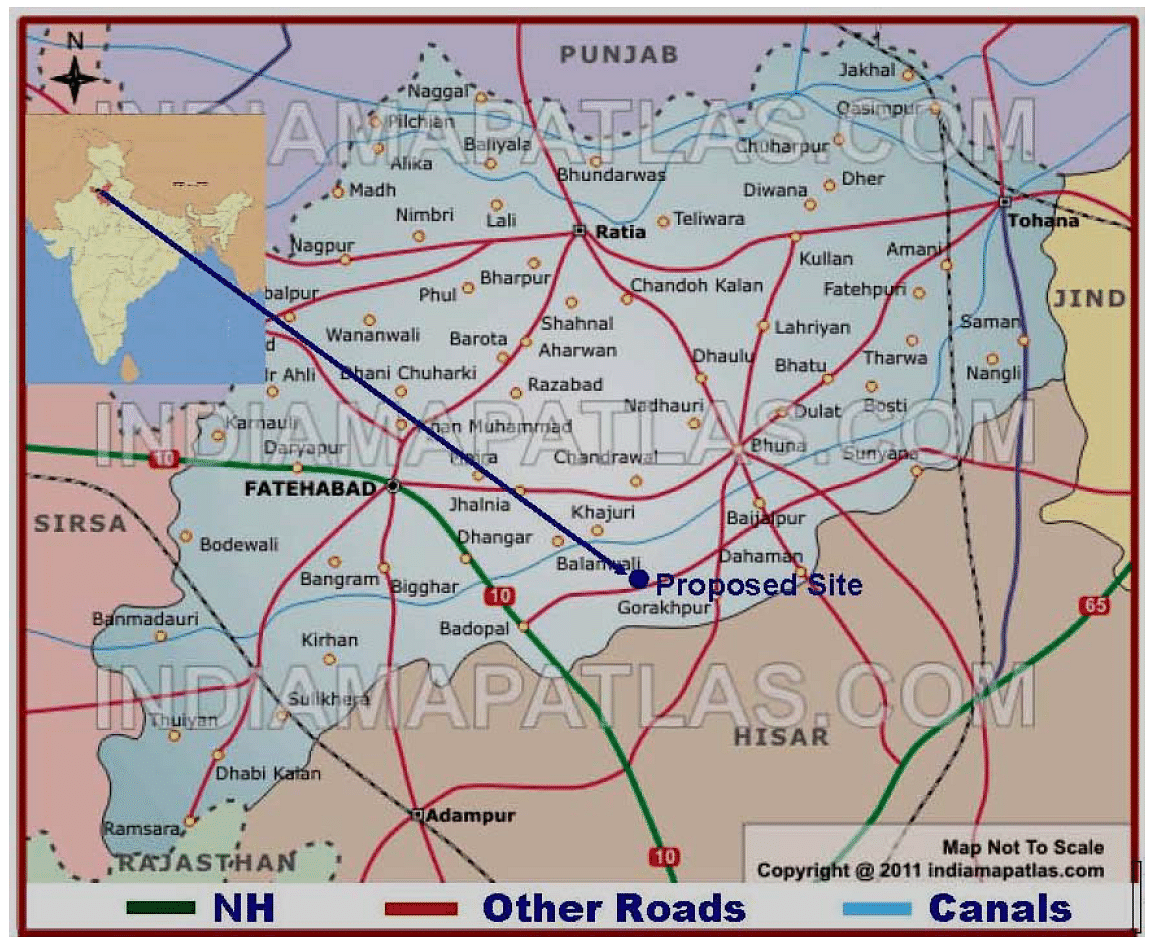 The nuclear power project at Gorakhpur site is planned to be implemented in two stages – GHAVP-1 and 2 (2X700 MW) and GHAVP-3 and 4 (2X700MW). All the four units are of 700 MWe capacity each of Pressurised Heavy Water Reactor (PHWR) indigenous design.
A PHWR is a nuclear power reactor, using natural uranium as fuel, heavy water (deuterium oxide D2O) as coolant and moderator. The heavy water coolant is kept under pressure in order to raise its boiling point, allowing it to be heated to higher temperatures.
While heavy water is significantly more expensive than ordinary light water, it yields greatly enhanced neutron economy, allowing the reactor to operate without fuel enrichment.
Steam generators supply nearly dry saturated steam to the turbine. Turbine is a tandem compound machine directly coupled to an electrical generator, which produces electricity. Generated power is transmitted to the grid from the nuclear power station at 400 kV.
The plant will generate 2,800 MW of electricity, out of which 1,400 MW will be supplied to the people of Haryana. With the commissioning of this plant, smooth electricity supply will be ensured to the people of Haryana.
While the first stage project will be commissioned in 66 months from the "Zero-Date" which is reckoned as start of construction activities at site, subsequent two units are expected to be four years later.
As of now, unit 1 and 2 are under construction, and pre-project activities at site and placement of orders for long delivery equipment are underway for the third and fourth units.
The nuclear project is being implemented by the Nuclear Power Corporation of India Limited (NPCIL), a Public Sector Undertaking under Department of Atomic Energy (DAE).
Site Work
During the meeting, Chief Secretary Sanjeev Kaushal directed the power utility to expedite the relocation of High Tension (HT)/Low Tension (LT) lines and provide 33 KV power connection for the plant site from an alternative source in order to ensure uninterrupted power supply to the project.
Kaushal also directed the Public Works Department (Buildings and Roads) and the Fatehabad district administration to conduct a joint feasibility study for a connecting road from the National Highway to the project site.
"Such an access route would facilitate the smooth transportation of heavy lifts and Over Dimension Consignments (ODC) to the site," Kaushal said.