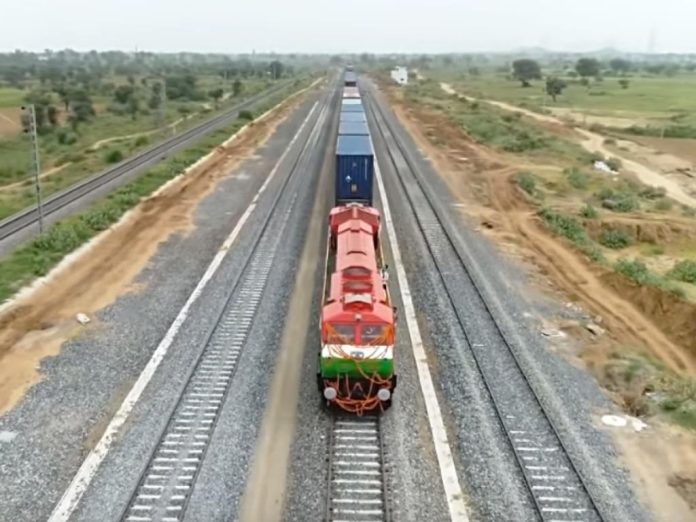 All of the Indian Railways' freight trains are set to be equipped with monitoring and tracking technology which would enhance their loading capacity by eliminating the brake van and making it possible for the trains to carry an extra wagon.
Known as the End of Train Telemetry (EoTT) facility, the technology establishes communication between the locomotive and the last wagon of the train, thus ensuring the integrity of the train. This helps ascertain that the train as a whole is running in continuity throughout its journey.
The technology also eliminates the need for the freight trains to have guards, reports Economic Times.
EoTT system comprises two units — one unit called cab display unit (CDU) fitted on the locomotive and the other is sense and brake unit (SBU) fitted on the last coach or wagon of the train.
Both the units are fitted with radio transmitter which communicate with each other.
In case of a train parting, the system is designed to indicate to the driver the parting of the train and to apply brakes to the rear unit, thus averting collision of the rear portion with the front portion of the train, reports The Hindu.
The move is likely to benefit the Indian Railways by enhancing its financial economy and boosting its operational flexibility.
It should be noted that the Indian Railways runs more than 9,000 freight trains on a daily basis, utilising more than 6,500 freight locomotives. These include both diesel and electric locomotives which cover the Indian Railways' route length of 67,415 route km.