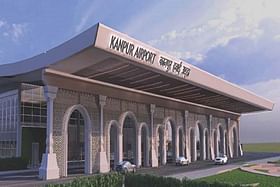 On Monday (27 February), a team of top government officials reviewed the development of the upcoming terminal building at Kanpur Airport to ensure the completion of the project by 15 March.
After assessing the connecting road for the new terminal building, the team established that 90 per cent of the work was completed and the remaining part could be finished within one week.
The Divisional Commissioner's office announced that the installation of street lights will be completed by 15 March.
In addition, the commissioner requested the PWD to set up a landscape project, including raised footpaths on each side, tree plantation on both sides of the street and barbed wire fencing on either side, in order to secure the entrance.
Furthermore, the statement revealed that the work will be undertaken by the Kanpur Development Authority (KDA) under the Avastahapana Suvidha in the near future.
According to the statements, the new terminal building is nearing completion except for certain requirements suggested by the Bureau of Civil Aviation Security (BCAS) that will be taken care of within two weeks.
It also said that the airport director informed the commissioner that two visits by the BCAS had already transpired, with one expected in the first week of March for the final clearance.
Additionally, the chief fire officer has given assurance to examine and to issue the fire no-objection certificates (NOC) within a week. The commissioner requested the director of Airport Authority of India (AAI) to apply for NOC, and to ensure it is acquired by 10 March.
The Regional Manager of the Uttar Pradesh Pollution Control Board had informed the commissioner that the AAI must apply for the NOC, and the approval will take two weeks.
The new terminal facility for the civil enclave will be 6,248 square metres and be able to handle 300 passengers at peak times. The terminal will contain eight check-in counters, passenger conveyor belts, and all other necessary passenger facilities.
The development work for the civil enclave project at the Kanpur Airport is being carried out at a cost of Rs 143.6 crore.
The terminal building will have sustainability features and a four-star GRIHA rating for energy efficiency. The famed JK Temple of Kanpur inspired the terminal's facade, which would also reflect regional art and heritage.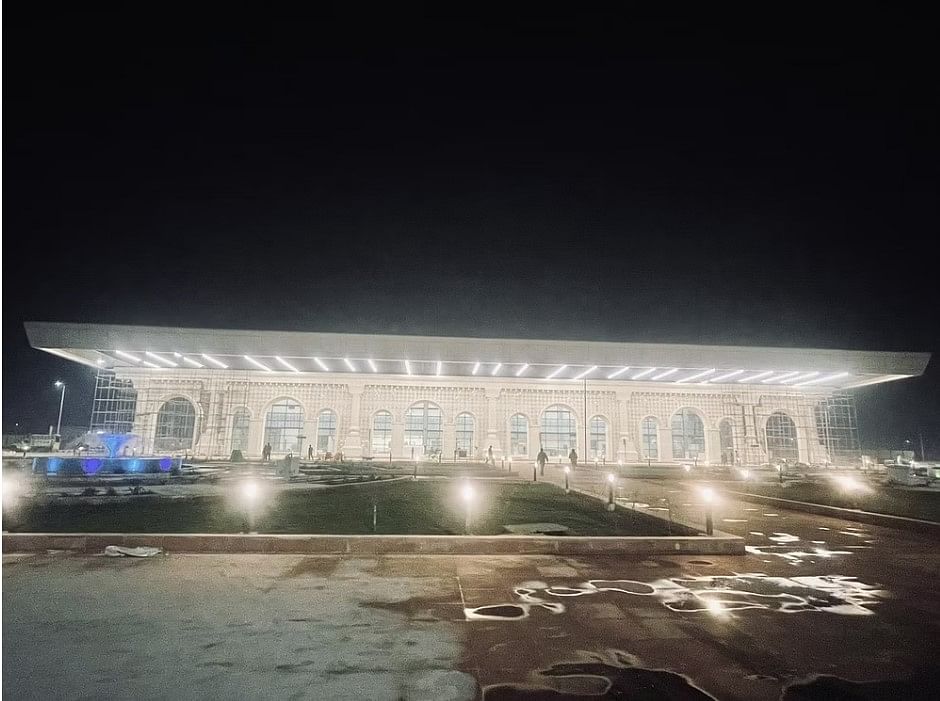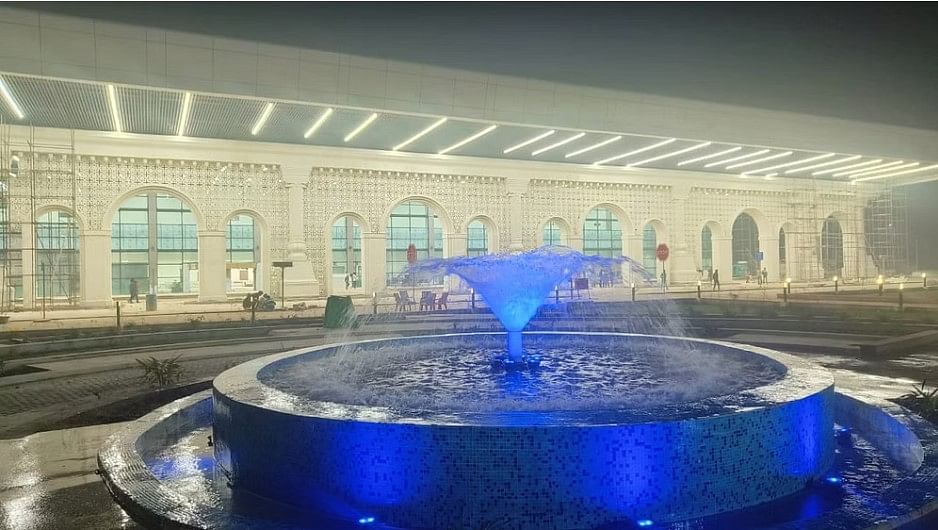 In October 2019, the construction work got underway. The construction should have been finished by now, but due to the delay, every effort is being made to finish it as soon as possible.
Being the hub of leather, textile and defence production, the city attracts air travellers in large numbers. Currently, Kanpur Airport is directly connected to four cities — Delhi, Mumbai, Bengaluru and Gorakhpur.