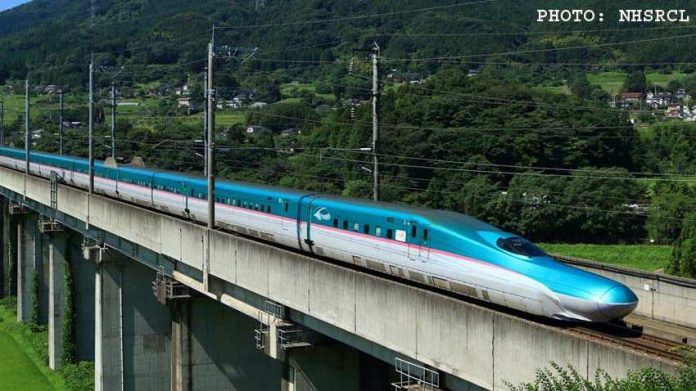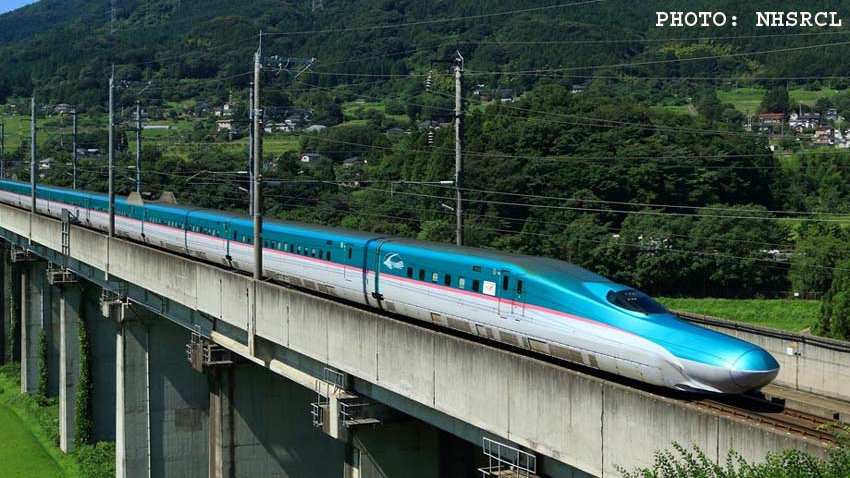 The National High Speed Rail Corporation Limited (NHSRCL) on Friday (12 March) signed a memorandum of understanding (MoU) with a Japanese firm for track works of the Mumbai-Ahmedabad bullet train project.
The NHSRCL is the implementing agency for the 508-km Mumbai-Ahmedabad High Speed Rail (MAHSR) project, also known as the bullet train project.
The agency signed the MoU with Japan Railway Track Consultant Company (JRTC) for the designs of High-Speed Rail track works for the T2 package (237 km between Vadodara to Vapi in Gujarat) of the project.
RTC will provide the detailed design and drawing of major HSR track components like RC Track bed, Track slab arrangement and continuous welded rail (CWR) forces etc, reports Times of India.
It should be noted that the bullet train project is being implemented with the help of Japan.
The 508-km project will cover a length of 156 km in Maharashtra, 4.3 km in union territory of Dadra and Nagar Haveli and 348 km in Gujarat.
The foundation stone of the ambitious Rs 1.08 lakh crore ($17 billion) project was laid on 14 September 2017 by Prime Minister Narendra Modi and then Japanese Premier Shinzo Abe.
Bullet trains are expected to run at 320 km per hour covering the 508-km stretch in about two hours. In comparison, trains currently plying on the route take over seven hours to travel the distance, whereas flights take about an hour.