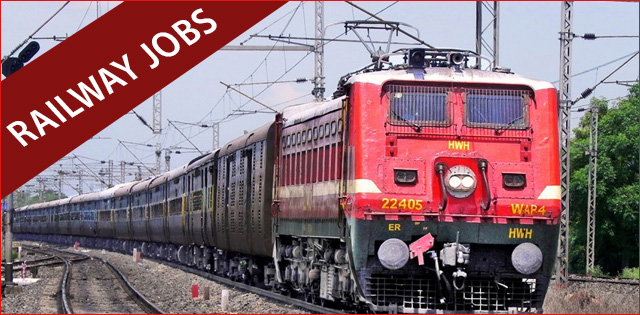 Acting upon the advice of Central Vigilance Commission (CVC), Indian Railways has floated an open tender to select an exam conducting agency, a first for the national transporter, to conduct examination for filling up over 35000 posts.
The decision is seen as step taken in the direction of introducing transparency in the recruitment process.
There are about 1.26 crore applicants vying for 35,208 vacancies in the non technical popular categories (NTPC), including undergraduate and graduate posts varying from typist, clerk, time-keeper, station master and goods guard among others.
The selected exam conducting agency will conduct the three-stage recruitment test after scrutinising all applications. The recruitment is expected to be completed by March 2021.
Till now railways used to select the exam conducting agency through nomination basis. However, there were complaints of delayed examination process causing worry for applicants. Taking note, the CVC advised the Railways to select the exam conducting agency through tendering process.
Accordingly, the tender was floated on 2 March, and the finalisation of agency would take place by the last week of April this year, said a senior Railway Ministry official.
The official said that it is a mammoth task to conduct examination to fill up such large vacant posts so it takes some time to complete the process. However, the requirements and procedures will remain the same.
About the delay in completing the recruitment process, the official said, "It is not only examination, but also associated process like document verification, medical tests are also time consuming."
The Railways also faces the challenges of identifying centres for examination because certain benchmarks need to be applied to prevent intervention and infiltration. Explaining the examination schedule, the official said the first stage of the selection process is common for undergraduate and graduate candidates. Later a separate examination for both categories will take place.
For Traffic Assistant, Goods Guard and Station Master posts, graduate candidates will have to appear for an aptitude tests.
The official further said that the examination is conducted in a staggered way so that all candidates get the opportunity to appear in more than one category. The SC/ST, ladies, and transgender candidates will have to deposit Rs 250 and their fees would be returned to them after appearing in the examination. The general candidates have to pay Rs 500. After appearing in the examinations, Rs 400 would be returned to them.