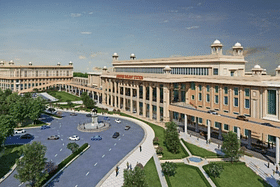 The project to upgrade Rajasthan's Jodhpur railway station into a modern-station with airport-like facilities has been started by the North-Western Railway (NWR) Zone.
The Rail Land Development Authority (RLDA) in 2022 had invited bids for the major upgradation work of Jodhpur Railways Station under North Western Railways zone of Indian Railways.
In September 2022, the RLDA awarded the contract for redevelopment of Jodhpur Station to a consortium comprising of M/s Vishal Infrastructure Ltd., M/s OJSC Euro and M/s Asian Construction Corporation Evrascon.
The RLDA has already issued the letter of agreement for the work to the selected contractor. The project will be completed in three years at a cost of Rs 474 crore.
Jodhpur Station
The second largest city in the state of Rajasthan, this "Blue City" is a is a popular tourist destination, featuring many palaces, forts, and temples, set in the stark landscape of the Thar Desert.
Jodhpur Railway station, which is among the major junction in the northwest part of the country, receives a footfall of over 42,000 passengers every day with 63 major trains passing through.
However, with the increase in local commuters and tourists, the railway station needs to be redeveloped to sustain itself in the future.
The core ideology behind the redevelopment and design of the station and station premises is to revamp the circulation and develop better station with modern facilities and providing travellers a better and seamless experience; at the same time utilizing the unmatched commercial potential of the underutilized railway land.
Plan
The revamped railway station will be like airports with separate entrance and exit terminals, different levels of mezzanine floor, skywalks, shopping kiosks, food courts and hotels for executive stays.
As per the approved plan, construction of a multistorey building has been proposed at Jodhpur station. The new station will have a multi-level car parking, separate gates for arrival/departure, security checking area, 72-meterwide concourse area including 32 new lifts and 16 new escalators in the main station building. The foot over bridges at the station will be connected to the sky walk.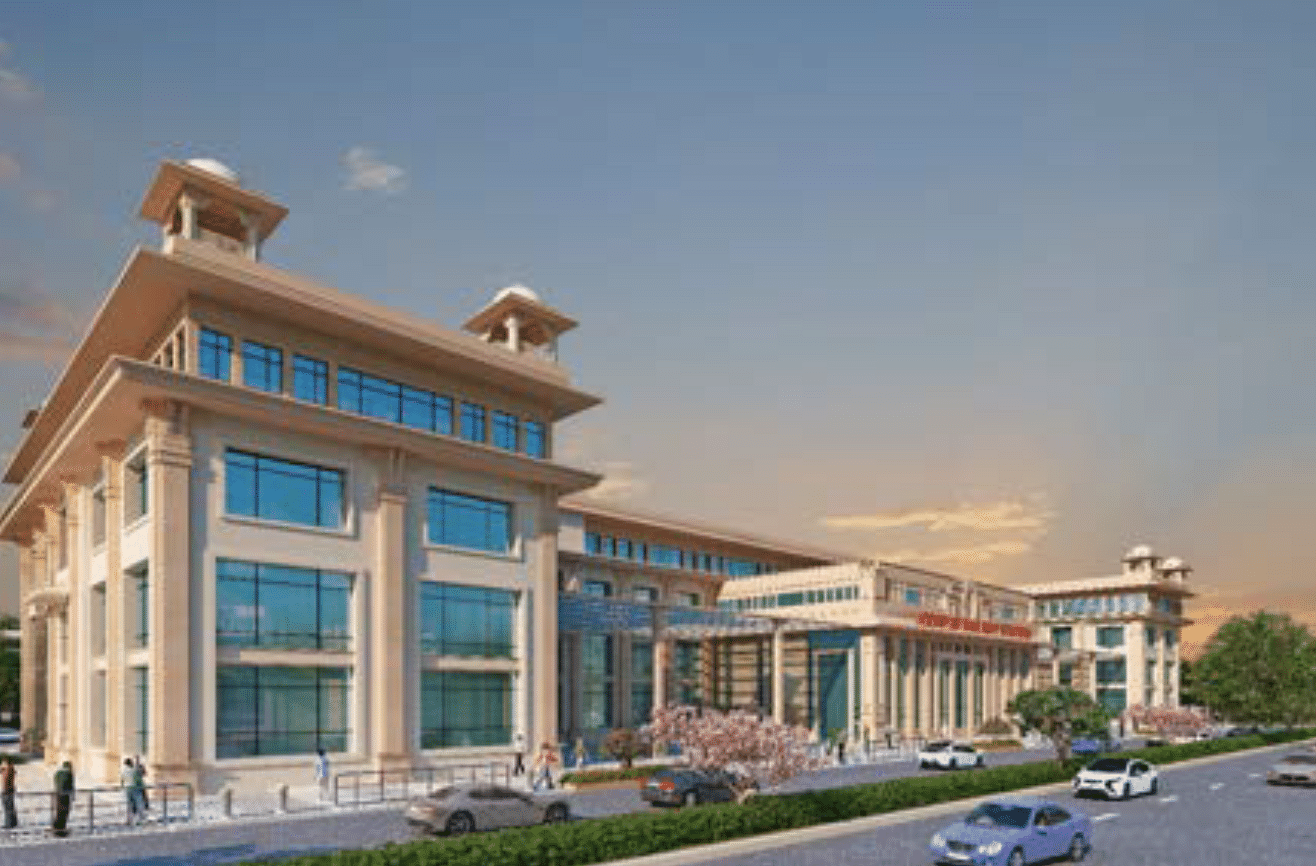 The entire redevelopment of Jodhpur Railway station will reflect the rich heritage of the 'Blue City'.
Inspired by traditional Jodhpur architecture, elements such as Chhatri, moldings and Jodhpur sandstone will be used to make the station building in harmony with the city.
The exterior of the new building shall be constructed and designed with such a façade exclusively and exhaustively to make clear statement of the local heritage and cultural richness.
10 Stations Under Progress
The North Western Railway (NWR) will renovate will be renovated 10 railway stations over the next two years to improve facilities for passengers.
The railway stations to be revamped first are Gandhinagar Jaipur, Jaipur Junction, Jaisalmer, Jodhpur and Udaipur. At a later stage, the railway stations at Pali, Marwar, Bikaner, Ajmer and Abu Road will be renovated.