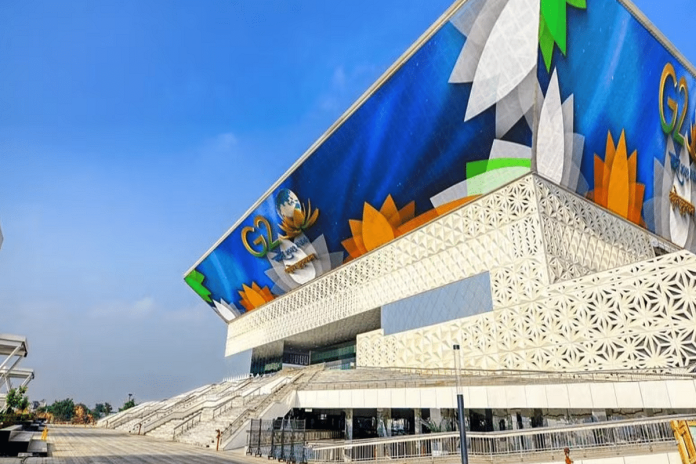 Prime Minister Narendra Modi, today (17 September), dedicated to the nation the Rs 5,400 crore Phase-1 of the state-of-the art India International Convention and Expo Centre (IICC) — 'Yashobhoomi' — at Dwarka.
The Yashobhoomi is the second convention centre offering world-class facilities for exhibitions and conferences, following the Bharat Mandapam, which served as the venue for world leaders during the recently concluded G20 Summit.
With a total project area of over 8.9 lakh square metres and built-up area of more than 1.8 lakh square metres, 'Yashobhoomi' will find its place among the world's largest MICE (Meetings, Incentives, Conferences, and Exhibitions) facilities.
'Yashobhoomi' boasts of a magnificent convention centre, multiple exhibition halls and other facilities.
The convention centre, built across more than 73,000 square metres, comprises 15 convention rooms, including the main auditorium, the grand ballroom and 13 meeting rooms with a total capacity of holding 11,000 delegates.
The convention centre has the largest LED media facade in the country. The plenary hall in the convention centre is equipped with a seating capacity of around 6,000 guests.
The auditorium has one of the most innovative automated seating systems, which allows the floor to be a flat floor or an auditorium-style tiered-seating for different seating configurations.
The Prime Minister also unveiled the extension of the Delhi Airport Metro Express line from Dwarka Sector 21 and took a ride to Yashobhoomi Dwarka Sector 25 and interacted with fellow passengers.
Furthermore, he engaged in a discussion with Delhi Metro employees to gain insights into their daily work routines.