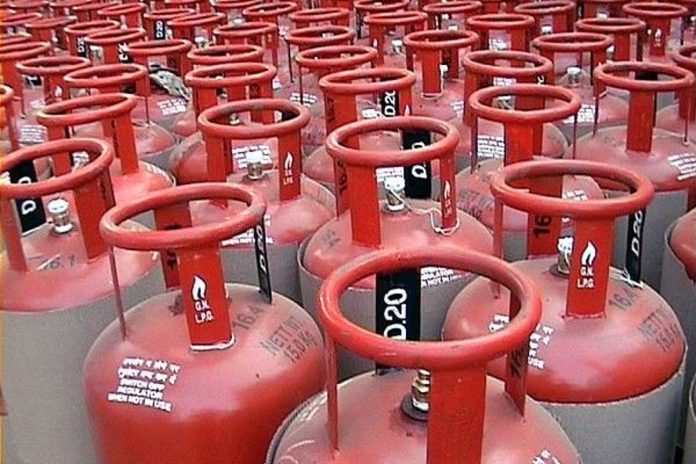 Highlights
Benefits of the declining imported-LPG prices throughout the quarter of June 2023, are now reaching the consumer.

The government may at worst be blamed for clubbing it together to make a larger impact.
Questions over timing notwithstanding, the deep cut in domestic LPG (liquefied petroleum gas) prices is NOT a 'revdi' or poll 'freebie.' Instead, it's mainly a result of the recent decrease in import costs.
This same logic is likely to apply when petrol and diesel prices are reduced, which is anticipated to happen soon.
Auto-fuel prices were last revised in May 2022, when the Centre and some states offered duty reliefs. The crude prices have come down since.
Not A 'Revdi'
On 29 August, the Narendra Modi government slashed domestic LPG (cooking gas) prices by Rs 200 or 18 per cent a cylinder, for 33 crore subscribers. The new prices are applicable from 1 September.
While commercial LPG prices are revised every month, the domestic LPG prices more-or-less remained flat for over a year. A sizeable cut ahead of the elections in four states, therefore, added a political angle to it.
A closer scrutiny, however, will reveal that the Rs 14 a kg price cut in domestic LPG is comparable to nearly Rs 13.6 a kg reduction in commercial LPG prices during August and September.
Imported LPG prices had been declining throughout the June 2023 quarter. The benefits have now started reaching the consumer. The government may at worst be blamed for clubbing it all together to make a larger impact.
The Centre has also removed the 15 per cent import duty and cess on domestic LPG. There is little revenue side impact to this revision, as import duty applied only to private retailers, who witnessed weak demand.
The duty revision will, therefore, create a level playing field. The loss of cess revenue is expected to be compensated by recent buoyancy in goods and services tax (GST) collections.
Meanwhile, the intervention may leave a cooling effect on the inflation numbers, which reached 7.44 per cent in July, the highest since May 2022, thereby improving consumer sentiments in the ensuing festive season.
Cleared Manmohan Mess
Oil sector subsidy is a highly contentious issue. A highly populist and flawed policy of the Congress-led UPA government, during the previous oil shock, harmed both the national and corporate interests.
Higher subsidy for diesel was misused, as auto companies rolled out diesel variants of even luxury cars. Domestic LPG was hugely and evenly subsidized for all — from the business tycoon to the common man.
The Manmohan Singh government forced oil companies to pick up part of the tab. Private sector retailers pulled down shutters.
The state-owned sector was offered paper subsidies in the form of long-duration bonds. They suffered a cash crunch.
The government window-dressed fiscal deficit numbers by creating off-balance sheet debt which was repaid by the Modi government.
The Modi government then cleared this mess. Today, there is not much trace of subsidy in the petroleum sector except for the LPG supplies under the Pradhan Mantri Ujjwala Yojana (PMUY), catering to 27 per cent of the total subscribers.
PMUY subsidy (Rs 200 a cylinder) is offered through direct benefit transfer and is, therefore, targeted.
The scheme played a crucial role in expanding the LPG coverage from 67 per cent of Indian households in 2014 to 127 per cent (indicating more than one connection per census household) in January 2023.
Not Ideal, But, Effective
Clearly, the Modi government can be blamed for anything but 'revdi.'
Last year, they extended the free foodgrain scheme to 81 crore people — out of 140 crore — but, ended up saving on the food subsidy bill by scrapping some Covid-era benefits.
That doesn't mean they don't have deviations. Crude oil prices were shooting during January-February 2022. But, the revision in auto-fuel prices waited till polling was over in Uttar Pradesh in early March.
However, in the final analysis, the government is focused on maintaining strict financial discipline.
This has its pitfalls though.
Not reducing the auto-fuel price despite a slide in crude prices from roughly $117 a barrel in May 2022 to $85 a barrel, is a case in point.
Leaving the oil-producing nations apart, globally auto-fuel is a major source of tax generation. Roughly 32 per cent of diesel price and 37 per cent of petrol price goes to the coffers of the central and state governments in India.
And, the Centre needed to keep the revenue tap open to continue investing in public infrastructure amidst a global slowdown.
The policy played a crucial role in reviving private capital expenditure and stronger than estimated growth momentum in 2023.
Contrary to popular perception, high petroleum product prices also have some definite benefits in terms of fuel conservation and, the use of electricity both for cooking and mobility.
This is in sync with the government's stated policy push to reduce dependence on imported fuel, promote new industrial activities like electric vehicle manufacturing and scrap old vehicles to reduce vehicular emission.
No government is ideal. The Modi government and its policies on petroleum product pricing are not an exception to this rule. However, there is little doubt that they are effective in protecting the national interests.