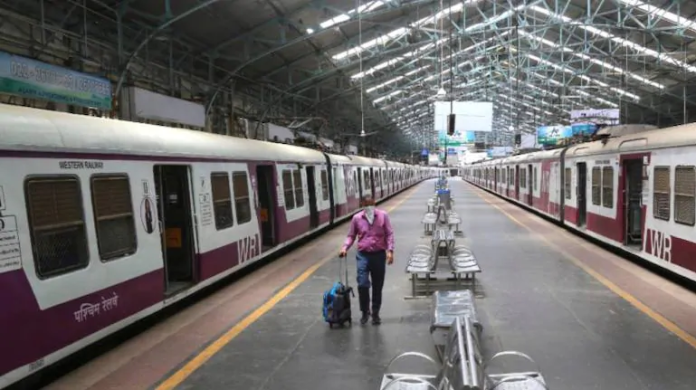 With boiler rooms of the economy sputtering back to life, Indian Railways has set the most ambitious initiative – private train operation – in motion to float the RFQ for Rs 22,500 cr worth rail project after the meeting of the Empowered Group of Secretaries this week.
The crucial meeting, attended by Expenditure Secretary, NITI Ayog Member, Chairman Railway Board, Financial Commissioner, Member (Traffic) and Member (Engineering) looked into the way forward for the bold move of handing over 100 originating destinations in the rail network to private players.
After the meeting, the ball has set rolling to firm up the tender documents before inviting interested players to join the race.
All clauses of the RFQ are being examined threadbare by senior railway officials involved in the project to make some last-minute changes if required, said a senior official aware of the development.
The haulage charge, bone of contention in the RFQ, has been kept at Rs 512 per km while energy cost to be paid separately by the private players.
Haulage charge was earlier Rs 950 which was reduced to 668 and now finally kept at Rs 512 after two pre-bid conferences.
Besides, the issues of infrastructure maintenance cost is also being discussed whether to include signalling, track maintenance, terminal cost, transportation, and overheads in the haulage or not.
Because private train operators have maintained that common facilities such as waiting hall, platform, station building, track, signalling and telecom among others are not exclusively for private trains.
The project envisages private operators to take over about 150 trains on lease from railways to run on 100 routes connecting all major cities.
Private train operators are expected to procure trains from railways on a lease, to begin with, and later they would have their own. All operators are in favour of bringing their own customised trains from the market in the long run.
There are provisions in the RFQ which have specified that no passenger train will be allowed 15 minutes before and 15 minutes after the departure of the privately-operated train on the same originating route.
There was not much action on the private train operation project in the last two months as the Railways was busy in transporting stranded passengers and delivering essential commodities across the country on a priority basis amid the lockdown.
Since lockdown relaxation is in implementation, all production units and workshops of the public transporter have started functioning in a graded manner.
Besides, railways has started running 230 passenger-carrying trains for various destinations with more mail and express trains are expected to commence service in phases shortly.
The 100 routes are being selected based on passenger demand. Those routes which have the maximum waiting list are offered in the bid. Mumbai, Delhi, Howrah, Patna, Guwahati, Chennai and Secunderabad are major clusters for which the players are keen to run 16-coach trains.
Some of the identified routes such as Panvel-Manduadih, Panvel-Kanpur, Indore-Okhla, Bandra-Akola, Jogeshwari-Tilak Bridge, Allahabad-Pune, Patna-Hadapsar, Gorakhpur-Jogeshwari, Kanpur-Bandra, Parel-Kolhapur, Parel-Shirdi are in Mumbai clusters.
New Delhi-New Rishikesh, Faizabad-Bhatinda, Lucknow-Jammu, Chennai-Okhla, Bijwasan-Sabarmati, Tilak Bridge-Gomtinagar, Chandigarh-Sultanpur, Jaipur-Udhampur, Ambala-Allahabad are in Delhi cluster.
New Delhi-Central Mumbai, Howrah-Chennai, Howrah-Anand Vihar are some routes expected to be also in demand.
Till now, the national transporter has complete monopoly in the passenger segment though some tourist trains are being run privately in a limited way.
The maiden attempt by the state-run transporter has evinced keen interest among top companies in infrastructure and transportation sectors including Tata and Adani group.