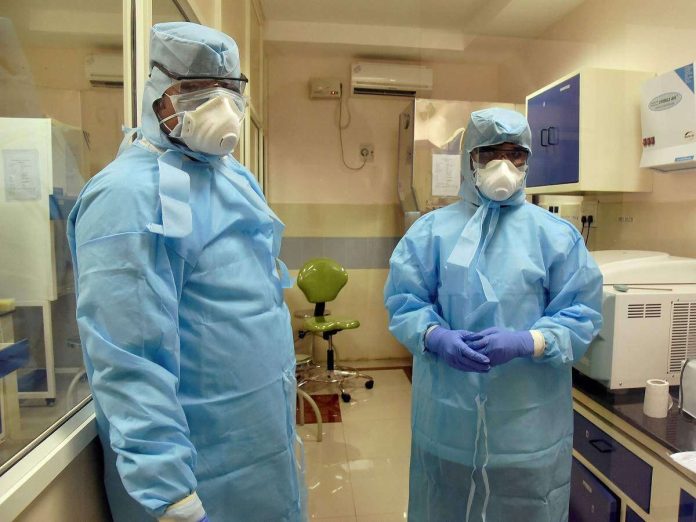 Taking upon the challenge to manufacture personal protective equipment (PPE) in largescale to meet its own requirement, various production units and workshops have produced enough Coveralls, face masks, sanitizers for the Railways entire medical fraternity, health workers and front office staff.
Besides producing and servicing coaches, locomotives and wheels, railways factories and workshops have manufactured 41,283 Coveralls in April and 95,866 Coveralls till date, making the public transporter self-reliant on PPEs.
In view of the surging corona cases, railways has ordered for 5 lakh Coveralls from the market earlier.
However, we could get only one lakh Coveralls and after that, we decided to go for mass production of Personal Protective Equipment gear at all our production units and workshops, said a senior Railway official involved in PPE procurement.
The demand for PPEs has soared very high with the ever-increasing cases of COVID-19 pandemic.
For June and July total 3 lakh Coveralls are expected to be made at these factories and workshops.
The official further said that while the cost of Coveralls is ranging between Rs 800 and Rs 1500 in the market, it cost Rs 550 to railways in its factories. "The quality of Coverall is certainly better than available in the market."
Coveralls are made with all due procedure after getting clearances from the concerned authorities.
"Samples are being sent to government-approved agencies for their approval before producing it in largescale. All prescribed parameters are followed in making these PPEs," said the official and added, "About 95 per cent of our samples have been passed the test and the failure rate is very negligible as we strictly follow the standard."
Now railways is meeting the requirement of PPEs in all its hospitals and dispensaries at divisional and zonal levels from its own products.
While Coveralls are mainly required for doctors, medical and para-medical staff, health workers, sanitizers and face masks are generally being used by railway employees at workplaces across the country.
Railways has about 60 hospitals at divisional level and 15 central hospitals at zonal level besides all production units have their medical wings.
PPEs are being manufactured at production units including ICF Chennai, RCF Kapurthala, MCF Raebareli and workshops at Jamalpur, Kanchrapara, Parel, Manchswar, Matunga, Gorakhpur, Jagdhari, Alambagh among others.