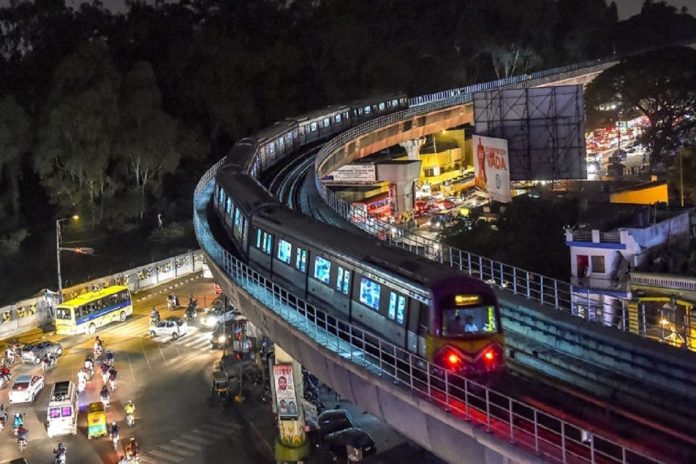 The Odisha cabinet, on 14 November, approved development of the first phase of the Bhubaneswar metro rail project with an estimated cost of Rs 5,929.38 crore.
The first phase of the project will span a distance of 26 km from Bhubaneswar Airport to Trisulia Square in Cuttack and is expected to be completed within four years.
Moving forward with this advanced transit project, the government of Odisha has enlisted the services of the Delhi Metro Rail Corporation (DMRC) as a consultant for the phase-1 construction of the project.
According to an official statement, the consultancy fees for the project, to be charged by DMRC, will amount to Rs 326 crore.
The construction of the project will be carried out by Bhubaneswar Metro Rail Corporation Ltd, a fully-owned entity of the Odisha government, incorporated in August this year. The project will be first-of-its-kind for the state and will be fully funded by the state government.
The state government has already appointed experts for the project, and it will be directly supervised by the chief minister's office.
After a cabinet meeting, a senior government officer stated, "Since DMRC has been successfully operating the metro project in the national capital and has wide experience, we have decided to rope in it as consultant. The project has been aimed at strengthening the public transport system in the capital region. It will also accelerate economic growth."
DPR Previously Prepared By DMRC
The Odisha government had previously hired DMRC to create a DPR for the metro project, which was given the green light by Chief Minister Naveen Patnaik in October.
The DPR was prepared in a record time of two months, with soil testing and traffic projections by the DMRC.
Patnaik is scheduled to inaugurate the metro project on 1 January, 2024, months before the general and assembly elections in the state.
The Chief Minister had sanctioned the first phase of the project on 1 April 2023.
The network spanning 26 km, will have an elevated corridor and 20 metro stations including at Capital Hospital, Rajmahal square, Vani Vihar, Jaydev Vihar and Patia.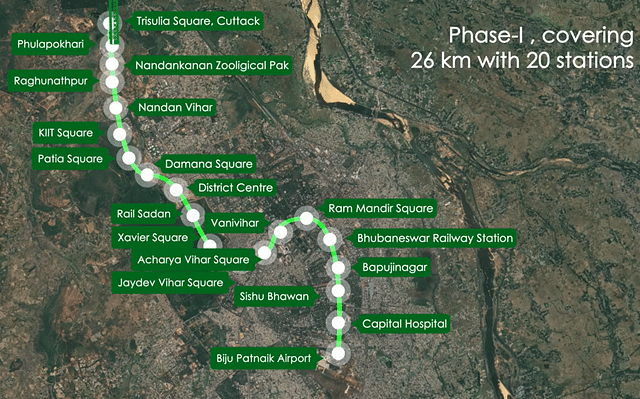 Proposed alignment under phase-1
The route has been selected to decongest the main roads and benefit maximum number of daily commuters, the statement from the CMO said.