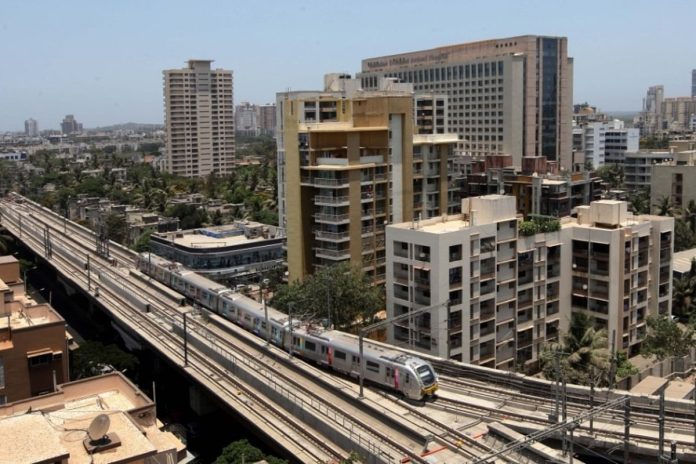 Navi Mumbai's first Metro line, an 11-km elevated stretch linking Belapur and Pendhar, was opened to the public on 17 November.
The decision was taken after chief minister Eknath Shinde directed the planning agency to commence on Line-1 in the interests of common citizens.
As per previous reports, the metro was earlier expected to be inaugurated by Prime Minister Narendra Modi on 30 October.
Delayed despite having obtained regulatory clearances in June, the state government continued to face criticism for not initiating the Metro line.
The City and Industrial Development Corporation (CIDCO) stated, "The metro service will commence on Friday (17 November) between Pendhar to Belapur Terminal and Belapur Terminal to Pendhar at 3pm, with the last service being at 10pm. From November 18, the first service between Pendhar to Belapur Terminal and Belapur Terminal to Pendhar will be at 6am, while the last will be at 10pm. The frequency will be 15 minutes,"
This project, which has faced a 12-year delay, had obtained the green light in June 2023 and had been eagerly awaited for its official inauguration ever since
On 21 June, the Commissioner of Metro Rail Safety (CMRS) issued the necessary certificate to CIDCO for operations between Belapur and Central Park station on the stretch the of Navi Mumbai Metro Project (NMMP).
CIDCO had previously received the CMRS certificate for five stations from Central Park to Pendhar on this stretch, in October 2021, giving the entire Line-1 spanning 11.1 km with 11 stations the mandatory permissions to begin commercial operations.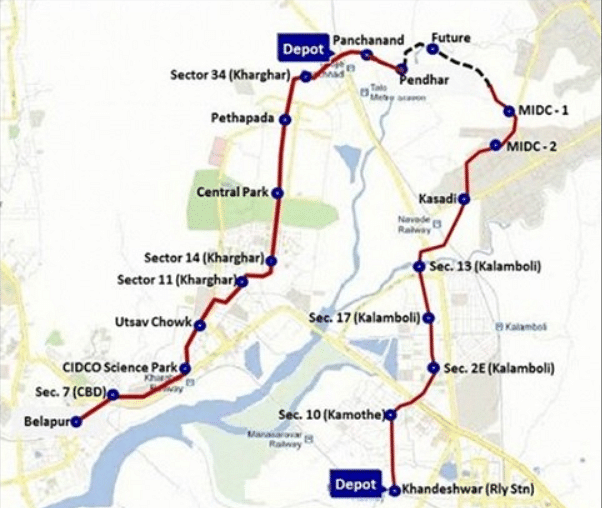 Navi Mumbai metro map. (Source: CEPT)
Benefits Of This Network
The transit network will be a great relief to the residents of the connecting areas, alleviate traffic congestion in busy areas and is expected to elevate the real estate demand.
CIDCO vice chairperson and managing director Anil Diggikar said line-1 will ensure better connectivity for rapidly developing Kharghar and Taloja nodes along with CBD Belapur.
It will give Navi Mumbai a better and more efficient public transport system and will strengthen its presence as an international city, Diggikar added.
The lack of connectivity options other than buses in these regions had forced many people to rely on private vehicles.
Additionally, the major housing projects in Kharghar are expected to benefit from the Navi Mumbai Metro project — as the upcoming routes will increase housing demand in the locality and elevate the real estate market in the area.
The starting of operations will not only cater to the current residents but also provide opportunities for new residents who have been waiting for this improved connectivity, to move into the area.