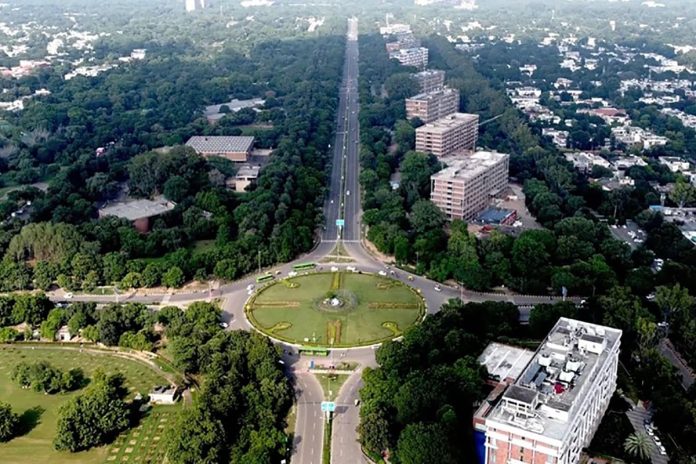 The Tricity Metro project, which aims to connect Chandigarh, Mohali, and Panchkula cities, has advanced one step closer towards its realisation.
Following the allocation of their respective portions for the metro's detailed project report (DPR) by Haryana and Punjab, the Rail India Technical and Economic Services (RITES) submitted its initial progress report to the union territory administration on Tuesday (12 September).
The inception report serves as a way to ensure a shared understanding of the consultant's plan of action and timeline for conducting the evaluation.
The UT transport director, Pradhuman Singh, confirmed the receipt of the inception report.
He stated, "We have received the inception report and now RITES will give us a detailed presentation in couple of days as how they will go ahead with the alternative analysis report (AAR). Once the AAR is prepared, the DPR will follow."
In recent weeks, Punjab and Haryana have released their respective shares for the Tricity Metro project. Punjab paid Rs 1.37 crore last month, while Haryana government released Rs 60 lakh last week.
These developments follow the approval given to the long-awaited Tricity metro project by the Union Ministry of Housing and Urban Affairs in June.
The Chandigarh administration in July decided to involve all stakeholders — including Punjab and Haryana — in the preparation of the AAR and DPR for the metro rail project.
Further, the 23-member Unified Metro Transportation Authority approved the Tricity Metro project.
The Tricity Metro Proposal
Chandigarh, Mohali, Panchkula, Zirakpur, New Chandigarh and Pinjore will be covered by the final metro network, which will be developed in two phases.
The Metro project has an estimated cost of Rs 10,570 crore.
The funding for the project will be divided among various entities, with the two states contributing 20 per cent, the Centre contributing 20 per cent, and the remaining 60 per cent being provided by the lending agency.
During the last meeting in July, the length of the network for the first phase was also increased from 66 km to approximately 77 km.
Both the Punjab and Haryana governments suggested expanding Phase-1 of the Metro to include more areas. The first phase will now begin at Parol in New Chandigarh (Mohali) and end at Panchkula Extension in Sector 20.
The first phase, scheduled for development between 2027 and 2037, will include three proposed routes, as per The Tribune report.
Proposed Network for Tricity Metro with extension in Phase-1. (Source: The Tribune)
This will be from Paroul, Sarangpur, ISBT Panchkula to Panchkula Extension (30 km); Rock Garden to ISBT Zirakpur via Industrial Area and Chandigarh Airport (34 km); and Grain Market Chowk, Sector 39, to Transport Chowk, Sector 26 (13 km).
The second phase, set to commence after 2037, will see the construction of a Metro line from Airport Chowk to Manakpur Kallar (5 km) and ISBT Zirakpur to Pinjore (20 km).