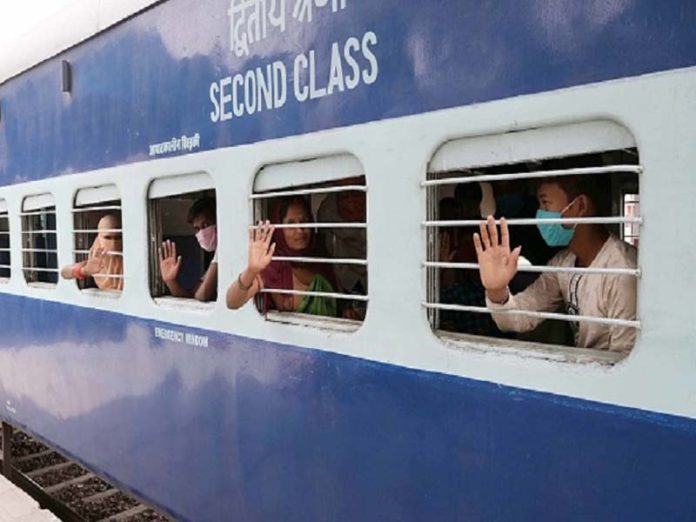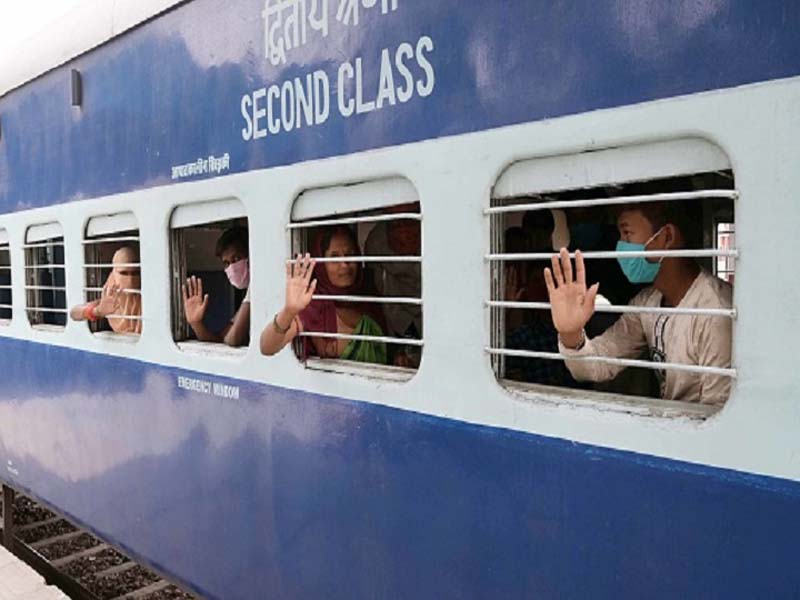 In a big relief to thousands of stranded passengers, Indian Railways has decided to run 200 time-tabled non-AC trains daily from June 1 for which online ticket booking would commence shortly.
The new 200 non-AC time-tabled trains would be pressed into service in addition to Shramik Special and AC Special service which are currently operational catering to the heavy rush of migrants.
The routes and schedule of these trains will be intimated soon, according to railways.
Since unprecedented rush for boarding Shramik Specials and AC Specials are being witnessed since launching of these trains this month, the 200 more time-tabled trains daily service is expected to ease out the pressure to some extent.
Making it clear that the tickets would be available online only as no tickets to be sold at any railway station, the railway official said prospective travellers should not come to the station counters to buy tickets.
Appealing to the migrants not to panic, railways maintained that efforts are being made to ensure that all of them are able to travel to their home states at the earliest.
Incidentally, the decision to run 200 more trains daily came after the Home Ministry revised the standard operating procedure for Shramik Specials empowering the Railways not to seek consent of sending or receiving states for running these trains for migrants.
The consent of states is no more required to run shramik special trains to ferry migrant workers home, the new SOP of Home Affairs stated.
The latest SOP said that "movement of shramik trains shall be permitted by Ministry of Railways in consultation with Ministry of Home Affairs.
According to the earlier SOP issued on May 2, consent of sending and receiving states was essential to run Shramik trains.
Efforts will be made such that they will be able to board trains from Railway Station Head on main line which is close to their existing location.
Railways has asked the State Governments to identify and locate these migrants who are walking on roads to go to their home states and transport them to the nearest main line railway station after doing their registration at the nearest district headquarters and give a list of these travellers to the Railways so that arrangements can be made for their further travel through Shramik specials.
More than 21.5 lakh migrants have been transported to their home states in 19 days and operated more than 1600 "Shramik Specials" as of now.
Appealing the migrants not to panic, Indian Railways maintaind that efforts are being made to ensure that all of them are able to travel to their home states at the earliest.
These trains were originated from various states like Andhra Pradesh, Bihar, Chandigarh UT, Delhi, Goa, Gujarat, Haryana, Jharkhand, Karnataka, Kerala, Madhya Pradesh, Maharashtra, Puducherry UT, Punjab, Rajasthan, Odisha, Tamil Nadu, Telangana, Tripura, Uttar Pradesh, Uttarakhand, West Bengal.
Also, these Shramik Special Trains were terminated in various States like UP, Bihar, Rajasthan, West Bengal, Chattisgarh, Jharkhand, Himachal Pradesh, Jammu & Kashmir, Manipur, Mizoram, Odisha, Tamil Nadu, Telangana, Tripura, Uttarakhand, Punjab, Jammu and Kashmir.