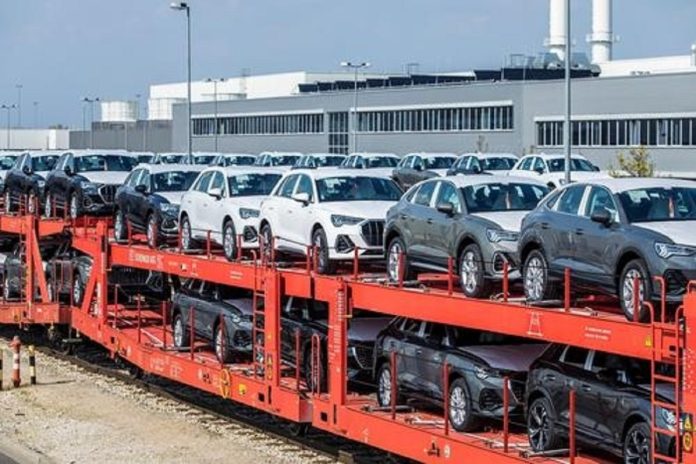 Snapshot
DFCC has joined hands with Cardrop India Private Limited to transport vehicles in a safe and fast mode.
In its constant endeavour to improve green logistics and provide an expeditious freight transportation solution, Dedicated Freight Corridor Corporation (DFCC) has tied up with a startup to provide vehicle transportation services between the Western DFC's New Rewari Station in Haryana to Kalamboli (Navi Mumbai) and other cities.
DFCC has joined hands with Cardrop India Private Limited to transport vehicles in the safest and fastest mode.
The service envisages the transport of new and used vehicles from various cities in India in vehicle transportation carriages called new modified goods (NMG) coaches which will offer protection from the vagaries of weather and human intervention by providing a safe and secure mode of transport in approximately two days from the present more than five days.
It is envisaged that this service will run approximately 150 rakes on DFC alignment in a year offering huge benefits to the customer.
Approximately 100 vehicles can be transported in each rake of 25 carriages with each carriage equipped to transport vehicles. Currently, to transport 100 vehicles approximately 13 huge trucks are required which would consume precious fossil fuels thereby increasing CO2 emissions and causing road congestion.
The vehicle transportation service will help decongest roads, increase fuel savings, reduce wear and tear and slash CO2 emissions. DFCC has offered all assistance to the logistics partners at New Rewari Station of DFC, Kalamboli (Navi Mumbai) station of Central Railway and other stations of Indian Railways.
DFCC envisages overall reduction of 457 million tonnes of CO2 emissions over a 30-year period, and by adopting such innovative transport solutions will be aiming for higher savings in CO2 towards net zero emissions by 2070 in line with the nation's objective of bringing in net zero emissions.