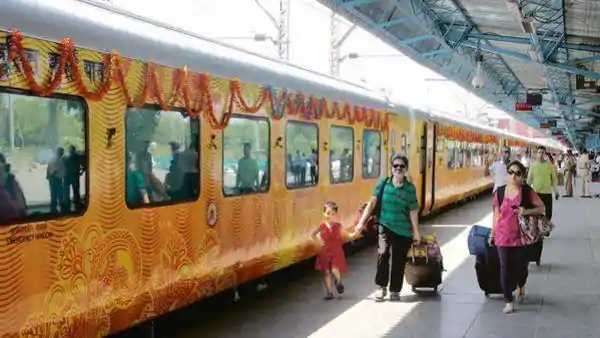 In a paradigm shift, Indian Railways is charting out a maintenance corridor, to strengthen the regular infrastructure maintenance system and improvement in the safety mechanism.
There will be a provision of a three-hour maintenance schedule for track, signalling and overhead electric equipment (OHE) daily which will be reflected as a maintenance corridor on the new Time Table.
However, the three-hour period will not be fixed for the entire rail network as it would be varying from division to division and zone to zone depending upon the train schedule.
Maintenance of track, signalling and OHE are crucial for eliminating chances of train mishap in the rail system.
There will be a maintenance corridor for a fixed three-hour period as the system is practiced in international railways, said Railway Board Chairman VK Yadav in a presser here.
He also said the maintenance corridor will be part of the new zero-based Time table.
Railways is currently in the midst of preparing a new Time Table incorporating many changes in train schedule.
Asked when the new Time Table would be notified, Yadav said "New Time Table with regular train service is directly linked with the COVID-19 situation. We will have to wait till the situation is improved and normalised."
However, he added "A lot of work has been done and at the moment we are fine-tuning it. Due to the uncertainty of Covid situation, we are not able to give the new Time table now."
There will be three corridors in the new Time Table – passenger, freight and maintenance.
Though there is still a provision for maintenance in the rail system, the heavy congestion in the back-to-back traffic movement makes it often a challenging one.
Since the pruning exercise is on to drop many trains and stoppages in the new Time Table, train movement of both passenger and freight service is expected to gain speed with the availability of free and decongested paths in the rail network.
As the COVID-19 pandemic wreaks havoc across the globe by affecting life and disintegrating economic activities, the state-run transporter has been equally hit with low passenger and freight business.
There were about 2,200 Mail/Express trains besides Rajdhani, Duronto, Shatabdi and Vande Bharat services operational before the COVID-19 outbreak. Currently, about 200 mail/express and 30 AC trains are running as special trains besides Shramik Specials during the lockdown.
A zero-based Time Table means a complete new Time Table. Every year the Railways has a new time table, which is mostly a repetition of the previous one with some changes here and there, plus accommodating of new trains and stoppages.
In the new Time Table, many trains and stoppages, found to be commercially not viable, are expected to be eliminated. The Railways maintain that dropping 'unviable' trains and stoppages would increase operational efficiency.
According to the ongoing exercise, trains having less than 50% and stations that have very low ticket sales are likely to be dropped in the Zero-Based Time Table.