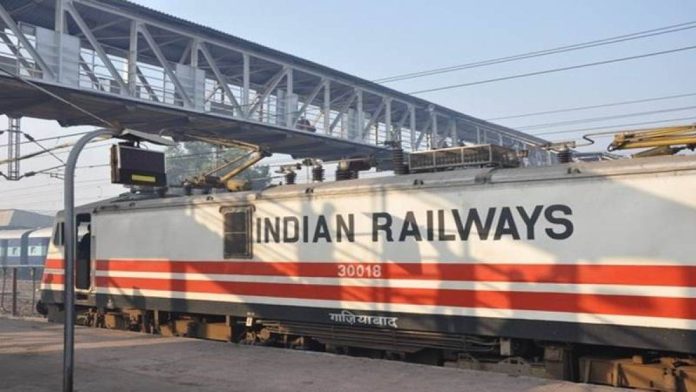 Vindicating its stand, Indian Railways has won a high stake arbitration against an American giant on a technology transfer case which saved the public transporter more than Rs 800 cr.
The development being closely watched by the global rail community, a 3-Member Arbitral Tribunal headed by a retired Chief Justice of Supreme Court has ruled in favour of Indian Railways in an international commercial arbitration against an American company – ASF-Keystone Inc.
By a 2-1 majority, the Tribunal recently pronounced its award rejecting claims of approximately Rs 800 cr (plus interest) made by ASF-Keystone against Indian Railways.
It is a big victory as the stakes were quite high in the arbitration, said a senior Railway Ministry official aware of the development.
According to the state-run transporter, between 2009 and 2011, the Railway Board had entered into two contracts with ASF-Keystone, for Transfer of Technology of Heavy Haul Track Friendly Freight bogies and for Supply of 4000 such bogies.
However, on testing the bogie designs supplied by ASF-Keystone, RDSO, railways research wing, found them to be non-compliant with the contractual specifications.
Railway Board terminated both the contracts in March 2017.
ASF-Keystone invoked the arbitration clause and challenged the termination order. They challenged the testing methodology of RDSO and alleged that RDSO had misappropriated their proprietary technology while designing its indigenous bogie. ASF-Keystone sought injunctions against Indian Railways and claimed damages totalling to approximately Rs 800 crores.
Due to the highly technical nature of the dispute, Indian Railways engaged a special team of lawyers under Maninder Singh, then Additional Solicitor General, and comprising Vivek Chib and Prabhas Bajaj, Advocates. This was made possible after a request was made at the highest levels by the Ministry of Railways to the Ministry of Law and Justice.
ASF-Keystone was represented by AZB and Partners Law Firm.
The outcome of the proceedings has vindicated the stand taken by Indian Railways, said the official.
The proceedings before the Arbitral Tribunal commenced in July 2017 and comprised more than 70 hearings over a period of 30 months.
In its award the Tribunal held that the decision of the Railway Board to terminate the contracts is valid and legal. Almost all claims of ASF-Keystone, totalling to more than Rs 800 crores, have been rejected. The Tribunal also rejected all allegations of misappropriation of intellectual property made by ASF-Keystone against Indian Railways' indigenous bogie design.
It is unusual for government entities to achieve such comprehensive success in high value arbitration cases.
UIC
Meanwhile, Indian Railways also assumed a key role in the international platform as its RPF chief was nominated as vice-chairman of the UIC Security Platform.
Headquartered in Paris, UIC (Union Internationale Des Chemins) is a French word the meaning of which in English is International Union of Railways.
UIC Director General François Davenne has intimated Chairman Railway Board Vinod Kumar Yadav that under the 96th UIC General Assembly decision, RPF DG Arun Kumar has been nominated as the Vice-Chairman of the Security platform from July 2020 to July 2022.
RPF DG will then take over as Chairman of the Security Platform from July 2022 to July 2024.
The UIC Security Platform is empowered to develop and formulate analysis and policy positions on behalf of the rail sector in matters relating to security of persons, property and installations.
The security platform promotes the exchange of information and experience among the security agencies of UIC members and proposes common interest projects and activities in the field of railway security as dictated by requirement of members or external events.
The COVID-19 Task Force setup by UIC security platform has proved to be very useful in exchange of ideas, precautions to be taken, restoration efforts and experience sharing during the current pandemic.
RPF, on behalf of Indian Railways, has always been an active member of the UIC security platform and contributed to discussions, deliberations, exchange of ideas and best practices since long. It has also organized UIC Security Conferences in 2006 and 2015 in New Delhi. RPF involves itself in working groups, forums and meetings and its contribution in working of UIC security platform has been appreciated by UIC leadership since long.